Senior Sonya Das named school's Athena Award winner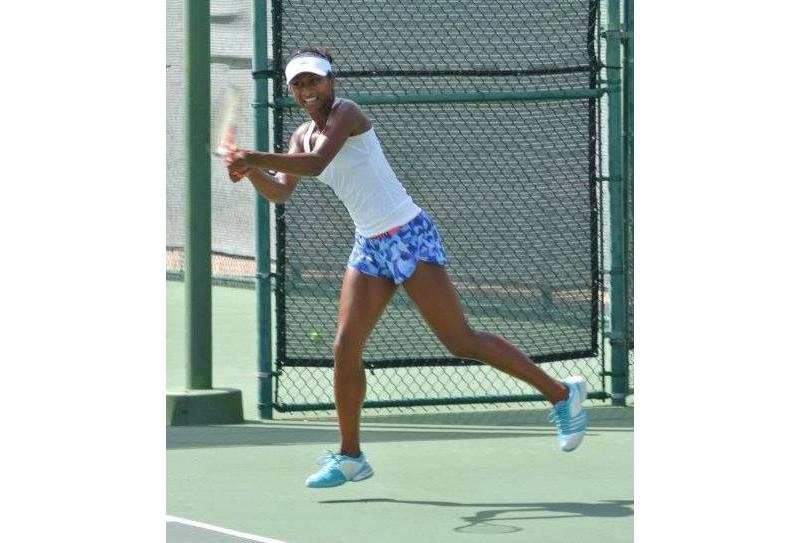 Athena, the Greek goddess of skill, power, strength, and dignity is not only a mythological character, but she also walks among us.
Well, sort of.
Senior tennis captain Sonya Das was named the 2013-2014 Athena Award winner at St.Paul Academy and Summit School. Das was the Class A singles tennis champion for the past two seasons. She won third place her freshman year and second place sophomore year. Das began playing on the Varsity Tennis team in seventh grade. "I've been a co-captain of the tennis team for the past two years. It has been an amazing honor and privilege to do so for such an awesome group of girls," Das said.
Das stands out not just for her outstanding tennis skills, but also for her academic proficiency and leadership ability. "Tennis has given me so many life skills that I wouldn't have thought I could acquire from the game. Quick and strategic thinking, patience, focus, as well as discipline and a personal drive to push myself to my limits. I love how many aspects of the sport can be so applicable to real life situations," Das said.
The process was a long one, meant to find the best possible candidates and then finally, choosing the single nominee that best fits the criteria to receive the award.
First, senior girl captains nominated and rated three of their peers and picked two Selection Committee members from SPA's faculty and staff on Feb. 9. These Selection Committee members are people who have been around SPA athletics for a long time and who are trusted to help give an award like this. Then, the list is whittled down to three or four seniors that fit the criteria who then submitted a full list of achievements and awards. From there, the Selection Committee and Assistant Director of Athletics Mike Brown took a final vote and the Athena Award winner was chosen and announced to the school on Mar. 6. Considerable thought was put into this selection process and the deserving Das was chosen to receive the award.
This award stands out from the rest because "it is really an athletic award in recognition of female athletes," Brown said.
"There is a male award so they have a female award to balance it," Director of Athletics Peter Sawkins said.
"By empowering young women to pursue their athletic passions on top of academics and other extracurriculars, we develop more well-rounded and independent women with more diverse perspectives and important skill-sets acquired from participation in both team and individual sports," Das said.
The Athena Award is a prestigious honor for one senior young woman at each St. Paul area school. These schools include Eastview, Tartan, Concordia Academy, Cretin-Derham Hall, Hill-Murray, Mounds Park Academy, New Life Academy, St. Agnes, St. Paul Central, St. Paul Como Park, St. Paul Harding, and of course, St. Paul Academy and Summit School. "The award is given by the Athena committee. We are just a school in the St. Paul area that honors the award," Sawkins said.
The young women that receive this award every year represent their respective schools as having the most outstanding athletic achievements, leadership, commitment, and positivity, among other admirable traits.
Das now represents SPA among other phenomenal female athletes from many schools around St. Paul. All of the award winners gather at the Prom Center in Oakdale for a banquet on April 16 to be recognized for their achievements.
The past winner of this award was Lily Rogers-Grant '13. The honor was awarded to this young woman for not only her athletic achievements, but also her academic and community oriented achievements. Rogers-Grant played three sports at SPA (cross country, nordic skiing, track), lettering, captaining, and getting high honors in each. She was a part of the Students for Social Justice group, orchestra, and choir. She was also on the first honor roll.
"I am extremely honored to accept this award. Especially so because as a current one-sport athlete, I had to have been recognized for accomplishments off the tennis court to be given this award. It's refreshing to be noted as more than just the 'tennis girl' that many at SPA know me as," Das said.
About the Contributor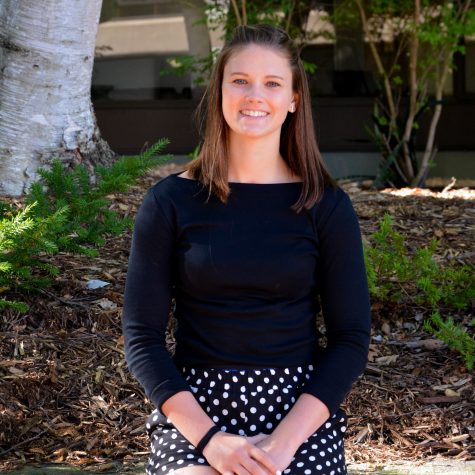 Clare Tipler, RubicOnline Managing Editor
Clare Tipler is the Production Manager for RubicOnline. Tipler loves telling her classmates' stories and meeting members of the community she normally...