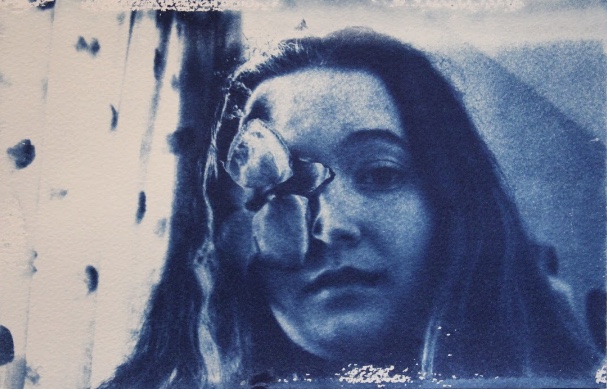 Ruby Hoeschen
For 13 years, senior Ruby Hoeschen has been able to express and give herself to artwork. In the Senior Art Seminar, teachers invite upcoming seniors to join. The class gives full liberty to seniors to express themselves without limitation. There are no assignments regarding narrowing what students are able to do. Instead students are given full liberty.
"I really like this class, it is incredible to see what my friends have been able to create from their imagination," said Hoeschen.
The materials of this class range from painting, sketching, ceramics, sculpture, photography and everything in between. Hoeschen has taken full advantage of the freedom that she has been given. Unlike many Hoeschen decided to use a lot of the art forms provided.
"My work is mainly photography, but I like exploring with the different mediums that I can place my photography on. My most recent images have been placed on fabric, watercolor paper, but I hope to find a way to place these images on pieces of clothing," said Hoeschen.
Hoechen's art is unique and thought-provoking. It is clear to see that she uses a lot of natural elements in her art, and the color that she chooses shows her emotion that she is trying to convey. Her work is exclusive and particular and is an honor to observe.