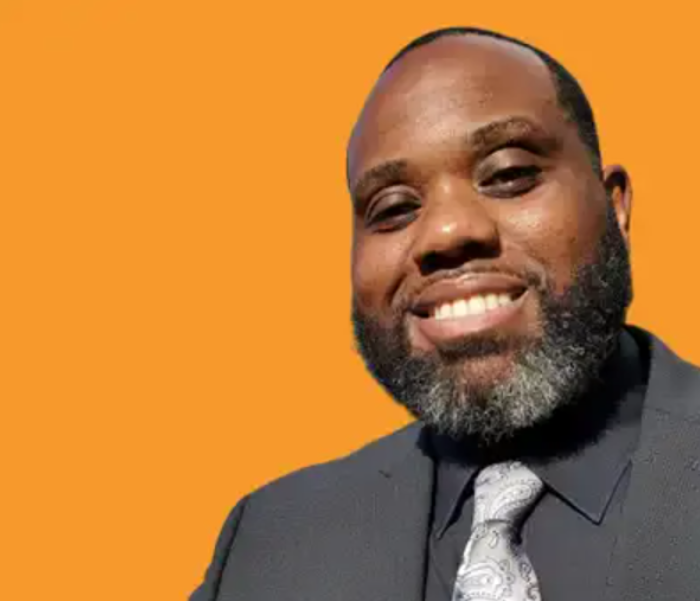 https://www.equityalliancemn.org
Sebastian Witherspoon
Sebastian Witherspoon, Executive Director of Equity Alliance MN, and Paula O'Loughlin, Director of Partnerships and Professional Learning, work with and as educators to improve educational disparities in underserved communities, especially Black and brown students. Through educating those in leadership positions about educational disparities, and organizing programs that improve educational access for BIPOC students, Witherspoon and O'Loughlin have made an impact on the lives of many Minnesotan students. During speaker day, they called their jobs into question.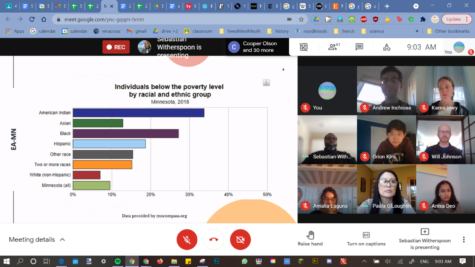 After showing two slides depicting graphs of the rates of poverty and gradation in different racial groups, Witherspoon said, "The fact that me and Paula have jobs is a problem. There should not be a need for helping educators support Black and brown students succeed. We should all be successful at a high rate."
Explaining the roles of historical, structural, institutional, and interpersonal racism, the speakers noted that the disparities we see don't exist in a vacuum, which is why it is important to actively work against being complicit and ask these questions: "How safe is it for you and your peers to share your truth at school? What is your role in fostering a community of safety and trust?"
Answering the question, "How can we work against being complicit at school," Paula O'Loughlin noted that to work towards not being complicit, you need to acknowledge your biases and the biases of the people around you.
When you see someone operating and saying something based on a bias, O'Loughlin said, "Just having that courage to speak up and just simply ask the question like, 'Hey, […] I'm not sure I quite understand, can you share what you mean by that,' and opening up that dialogue." Witherspoon said, "I think [not being complicit] requires courage. You just have to stand up and identify when you see something wrong to speak up about it. It's ok to start with that little bit of courage to say, 'That's not ok.'"
Sebastian Witherspoon answered the question, "How do you think a white person should go about speaking up while being careful not to speak over BIPOC voices."
"
How safe is it for you and your peers to share your truth at school? What is your role in fostering a community of safety and trust?"
— Sebastian Witherspoon
"You just got to be really mindful and thoughtful about who's in a room, and if there are no [BIPOC] voices, then you magnify yours, but if there are BIPOC voices speaking, you honor those too, but still find your ability to interject, when the opportunity allows," Witherspoon said.
Although the session ran out of time to show the TedTalk, "The Danger of Silence" by Clint Smith, the two speakers highly recommend watching it to learn more about not being complacent.
Sebastian Witherspoon and Paula O'Loughlin are comfortable answering any other questions and can be reached at [email protected] and [email protected]