[SCHILLING SCOOP] Robotics readies for competition
After a year of hybrid and distance learning, SPA Robotics is finally regaining a sense of normalcy as the group is now able to band together with in-person learning.
"I definitely think that there's a much stronger community element of robotics when we're in person," Senior Naci Konar-Steenberg said.
Although Konar-Steenberg is currently the captain of the robotics team, he notes that the roles of the group are much more flexible than hierarchical. But what he doesn't deny is the detriment of COVID-19 on the workflow during robotics meetings.
"It was really difficult to work. We had to come in from our houses to school every time we wanted to work on the robot." Konar-Steenberg said.
"
It was really difficult to work. We had to come in from our houses to school every time we wanted to work on the robot."
— Naci Konar-Steenberg
But that wasn't the end of their struggles. Konar-Steenberg remembered an incident with Noel Abraham, a senior in distance learning at the time, where they had to complete a part of the code. Both parties went through the tedious process of testing the code, having Konar-Steenberg send the results online, with Abraham modifying the code and sending it back to Konar-Steenberg for further testing. However, this is all going to change.
"I think we're going to have a much better time this year because not only have those [COVID-19] policies gone away, but we have a more efficient way to connect the computers to the robot, and all it involves is we need to connect to the robots over Wi-Fi," Konar-Steenberg said.
This change will allow the code to be tested on the robot immediately, instead of having to repeatedly download code from cell phones across team members then put it in the robot. Yet one of the greatest benefits from in-person learning is the renewed sense of community for the robotics team.
Konar-Steenberg said, "The motto [Of FIRST] is 'Gracious Professionalism', and that heavily focuses on trying to remain professional, mainly trying your best at robotics, while also trying to remain gracious in kind to team members, yourself, and the environment in the local engineering community. Part of that is reaching out to other teams in the area, and the more we support the community, the greater the community aspect of robotics is."
Something that is much easier now that COVID-19 policies have subsided. As for Konar-Steenberg, he plans on preparing the team to begin coding and start constructing the drive trains, the base that allows the robot to move and be controlled. The competition objective and rules can be found here.
Leave a Comment
About the Contributor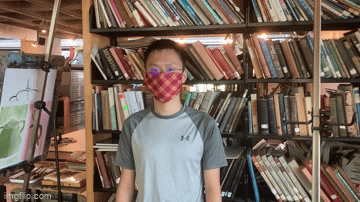 Kevin Chen, Illustrator
Kevin Chen is the Illustrator for RubicOnline, and writes articles and creates digital art for articles. This is his first year on staff. In his free time,...