[SCHILLING SCOOP] Dr. Duretti Fufa talks surgery and SPA
During last week's Science Speaker series, muscles were on the mind. The speaker was Dr. Duretti Fufa, an orthopedic surgeon, SPA alumnus, and personal friend of SPA teachers Olaf Lakin and Cathleen Drilling. The teachers appeared online to discuss her line of work and how her experiences at SPA affected her career.
"When I was in high school, I was really interested in sciences, the workings of the human body, and sports injuries," Fufa said.
And during high school, Fufa engaged with those subjects thoroughly. During sophomore year, she was a part of the track and field team, and for her senior project, she shadowed a pediatric orthopedic surgeon at Gillette Children's Specialty Healthcare. The project helped her gain insight into orthopedic surgery alongside physical therapy and occupational therapy.
"Prior to that, I had no exposure to surgeons at all. Nobody in my family was a surgeon, and this was a really eye opening experience, where I got an exposure of how you can take care of the human body. So, the senior project was a way to answer the one question that was already raised, and it really let me explore my interests, which morphed into something that became really meaningful in shaping my career goals," Fufa said.
The experience during her senior project played an important role when Fufa decided her specialty during medical school. Although Fufa was interested in neuroscience, she felt increasingly gravitated towards orthopedic surgery, specializing in hand surgery. She treats numerous hand injuries during a typical week, such as wrist fractures and carpal tunnel syndrome.
However, Fufa's work is more than just in-patient care.
"Both of my parents and one of my sisters are teachers, so I sometimes say that teaching is in my blood," Fufa said.
"
In orthopedics, we get to help people get better in very tangible ways"
— Dr. Duretti Fufa
Although surgeries are an essential part of her career, Fufa also teaches medical students and orthopedic surgeons in residency and researches clinical conditions, focusing on improving patient care.
And caring is the most critical part of Fufa's work.
"In orthopedics, we get to help people get better in very tangible ways," Fufa said.
Fufa feels as if she still applies her passion for art when she practices surgery, noting her experiences with pottery at SPA and how she uses her mind to solve problems and uses technique and precision to treat patients directly.
Dr. Duretti Fufa is undoubtedly a skilled orthopedic surgeon, but behind the mask and gloves, there's a deep story inside and a personal drive that ties back to SPA and the people she met along the way.
View Comments (2)
About the Contributor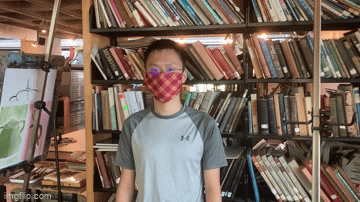 Kevin Chen, Illustrator
Kevin Chen is the Illustrator for RubicOnline, and writes articles and creates digital art for articles. This is his first year on staff. In his free time,...