Scars: students recall events that left marks
Like the people that they are on, scars come in all different shapes and sizes, and each one holds its own story.
Some students scars show the aftermath of accidents. "I have one on the top of my foot. It was the fourth of July and my friend dropped her grandma's antique crystal bowl on my foot. I didn't realize that I was hurt at first. Her mom was a nurse, and she gave me stitches in the bathtub," junior Mansuda Arora said.
Other scars are reminders of silly mistakes made with friends. Senior Charlie Rosenblum has a scar that runs from the inside of his wrist to the middle of his forearm from what seemed like harmless fun, during a cross country practice. "Last year, all the guys on the cross country team thought it was a good idea to jump over a fence. Being the naive one of the group, I didn't think it was a bad idea until we actually jumped over the fence. I pulled my arm back too late and I cut my forearm on the rusty fence." Rosenblum said.
Senior Anna Carlson also has a sort of battle scar. "Last year during Nerf wars I was holding onto a moving car and then I fell off of it and hit the pavement with my face and I broke my jaw in two places and I had to get some stitches," Carlson said.
We carry around scars with us and they serve as reminders of our experiences. Rosenblum does not feel like his scar shapes his identity in any way. But for Arora, seeing her scar makes her feel "Proud. Kinda like if I had a shark bite," Arora said.
Other student's scars are reminders of events they'd like to forget. "I used to be embarrassed by it," Carlson said.
Scars have stories behind them that range from funny, to embarrassing, to serious, and everything in between. They serve as reminders of what we've been through and lessons we've learned.
Leave a Comment
About the Contributor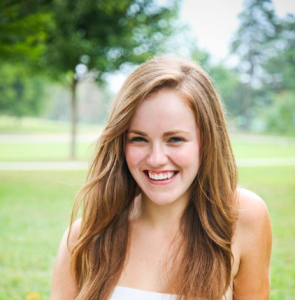 Katrina Hilton, Sports Editor
Senior Katrina Hilton is the 2013-14 sports editor for the Rubicon. Katrina participates in cross country, Nordic skiing, track, Students Against Destructive...