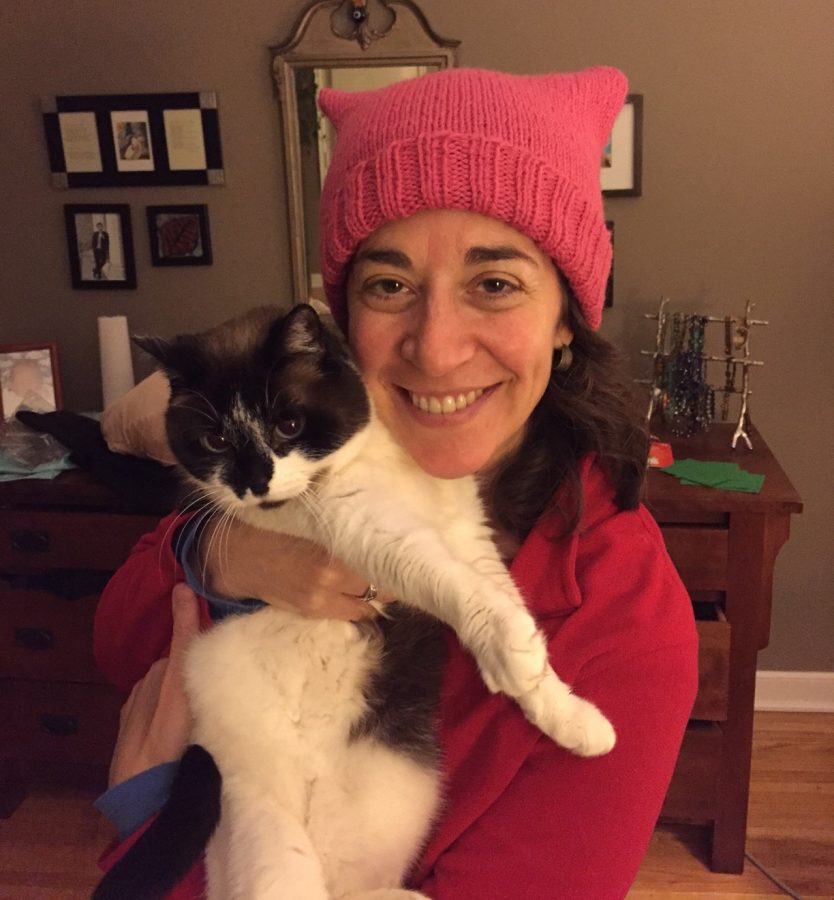 Though pink is often perceived as "girly" color, this January it was the color of resistance as it was co-opted for the Pussyhat Project, for which knitters across the U.S. constructed cat eared hats for marchers to wear at the Women's March on Washington. Assistant Director of College Counseling Andrea Sachs participated in this project, knitting hats for herself, family, and friends.
"I did it [the Pussyhat Project] because it combines two of my favorite things: knitting and speaking up for women's rights, so it was a natural thing for me to do," Sachs said.
Sachs wore the hat that she made to the Women's March Minnesota, which took place on Jan. 21 to advocate for women's rights in light of the recent inauguration of President Donald Trump.
"The election was really hard, the transition time has been really hard, and as a knitter I feel like anytime you're producing something, it takes away stress," Sachs said. "It's a way to take care of myself and act on my values at the same time."
Sachs picked up knitting after graduating college and taking on a job at a boarding school, as a way to pass the time.
"I would recommend waiting until after college [to start knitting], because I think my GPA would have suffered, as it's always more fun to knit than to read," Sachs said.
The project started as a means of making a statement against comments made by Trump in 2005 on Access Hollywood audio about grabbing women by their genitalia, using the p—word. Cat eared hats were an act of clever word play, subverting Trump's original remarks into an act of female empowerment.
"The most fun part is that it's become this sort of signal. I was at Caribou last Saturday, with my husband, and there was a 20-something year old male barista taking our order and he goes, 'I like your hat' and I knew what he meant by that," Sachs said.
Sachs continued, "It turns out that he was a knitter too, and he was asking me about how I did the seam on the top. I was talking to this 20 year old guy, about the Kitchener stitch while he's making my latte, so it felt like a way to feel solidarity and meet like-minded people."