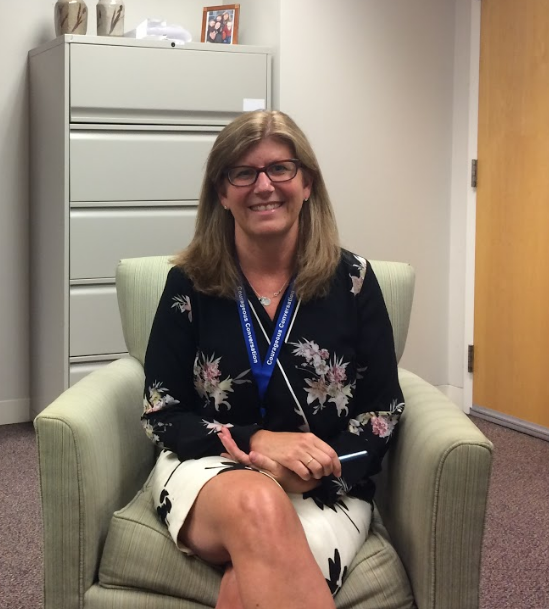 Photo Credit: Jack Benson
Current Middle School Principal Jill Romans will be taking a new position in the as an assistant head of school. The current Assistant Head of School Cindy Reis-Richter will be focusing on academic programs, while Romans will be looking into all other parts of a student's life.
"Under my umbrella will be things like health and wellness programs, advisory programs, any sort of social or emotional learning programs that we do related to that, diversity initiatives, equity initiatives, the center for Teaching and Learning, and athletics." Romans said
Romans believes that a school is more than just a place for learning. There are other parts of a student's development than just academics. Her job will be to focus on the other types of student growth that could be a benefit to SPA.
"It really feels like it's putting SPA in front of where other programs are in terms of thinking about the wholeness of students in the context of school." Romans said.
Romans will be improving existing programs at SPA, as well as doing research to improve students lives. She will be looking at all parts of a student's development.
"There is [student] cognitive development, what they're learning academically, there is the cognitive development in terms of student skills and who they are as a learner. There is the emotional piece, how are they achieving balance, how they are being tended to in terms of their emotional safety." Romans said.
For high school students, their daily life will not see a change. At first, Romans' work will stay in the background, changing the organization of different programs such as advisory and wellness.  
"I don't think students will see any change immediately, behind the scenes the organization of how we think about those programs will be the first big step." Romans said.
Another part of the new position will be doing research. Romans has a background in neuropsychology, which will play a large role in her research and how she plans to achieve her  goals.
"I see myself as a researcher in some ways. I'm going to be doing a lot of listening. I believe that I need to be talking with focus groups of students:former and current, [and groups] of teachers, and of parents." Romans said.
One way to view the new position is to look at SPA's mission statement. "Shaping the minds and hearts of the people who will change the world." Romans will be building on the second part of the statement.
"We look at the mind, and now we're looking at the heart. How do we build character? How do we define collaboration, Define leaders? How do we look at different kinds of leadership, and support them?" Romans said.
The move represents a change in the SPA community, and a new start for Romans in her educational career.