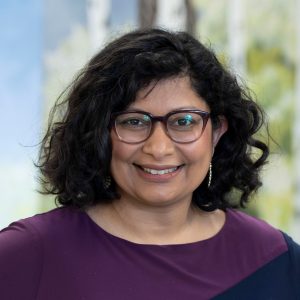 www.peopleservingpeople.org
Rinal Ray is the chief executive officer at People Serving People and is a nonprofit leader. Her presentation covered the impact of racism as it has persisted from the formation of our government systems and how racism was developed from the earliest parts of our childhood. She explained that people of color are disproportionately affected by family homelessness and that it is not an accident that this problem exists. The reason for this is that systems are designed for the intentions of what they produce. Policy and decision-making in government are rooted in the foundations of a governmental system that was established by racist individuals.
In order to further understand how deeply rooted racism is, she explained that developing a child's cultural identity in early childhood is extremely important because implicit bias can start showing up in six months and can start manifesting by the time the child is three years old. She used an example to explain how a child grows up with biases but doesn't even realize by explaining that, "the fish doesn't realize the water that it is swimming in."
Ray believes that in order to effectively abandon these systems we will need to utilize the power of love. She believes that love is the strongest public good in order to approach your life with the intention of being anti-racist and advancing policy to be more equitable.