[REVIEW] Poké House is perfect for days after school
With a fun menu, great service, and convenient location, Poké House and Tea Bar is a great place to grab a tasty bite with your friends. All you need to do is walk two blocks away from school, open that door and snatch some poké for some afterschool decompression. The second you step in you're greeted with the comforting smell of warm rice and roe. There's natural light streaming in from the big windows covering a wall. Behind the counter, you can see the poke, sushi burritos, and tea being crafted. To the left is some comfortable, but limited, seating, and right in front of you is the counter where you'll order.
The Poké House has created an easy to use system. Either you order a house special poké bowl or you build your own, Chipotle-esque. If you build your own bowl or burrito you are given a fill-in-the-bubble sheet with all the ingredients you have to choose from, and you simply fill it in and hand it over. For teas, there are a vast amount of milk teas, smoothies, frappes, and more. Not to mention the boba, jellies, whipped cream, etc… to add in. All in all, there's an almost unlimited amount of combinations and you could walk out each time with a completely new meal, plus miso soup if you so wish.
After you've ordered you pay, then you're given your number and can sit down. It's a pretty fast turnaround before you are bestowed your recyclable Tupperware of sustenance. The place is designed to be easy for take-out. Your Tupperware has a lid, so would be easy to walk out with, and the generally smallish area only offers two seated tables along with a hightop bar facing the windows.
Poké is a Hawaiian dish, so being paired with bubble tea, which originates from Taiwan, is a somewhat new combination, that reflects a hop onto some trends. Bubble tea has become increasingly popular over the years, and recent Poké has also become known as a dish designed for Instagram. They have nice light-stained wood tables, natural lighting, and those light bulbs that are designed to look retro, but they're not purely image. The food is really tasty, and the space is honestly fairly lackluster, excluding the curtain with a print of "The Great Wave off Kanagawa."
The ingredients taste fresh, especially since you can see their preparation. If you don't like raw fish there are cooked options, including chicken and tofu. There's wonderful care put into each dish so that it itself looks like a little piece of art; skillfully prepared and beautifully proportioned. There's no controversial flavor pairings or exceedingly out-there plights in the bowl, but the simplicity is charming. Also, the sushi burritos should not be ignored. They are a creative plight that thoroughly pays off, and may also be the spark of a conversation over whether it's a burrito without a tortilla. Some may call it an obese sushi roll, while others call it by its own name, either way, it's delicious.
As far as the tea goes, it was hit or miss. Sometimes the flavor was really on point, sometimes it was missing something. The heart shaped jellies were really special, but the tea they were in could have used more oomph. The mango smoothie represented the basic elements from all of the oranges, bananas, and mangos, and tasted fresh, but as far as the flavor's richness and depth; it didn't dive very far.
Pricewise, it's pretty reasonable for a well-proportioned meal. If you got a signature dish and a tea you'd most likely spend around $14. Plus they have Apple Pay if you'd rather do that- not even Caribou is on top of that. They also have their entire menu for delivery on GrubHub and door dash, along with the menu itself on the Poké House and Tea Bar website. They're doing an excellent job at being a friendly, convenient, and generally enjoyable restaurant, so make sure to drop in next time your parents are picking you up at seven or you just feel like hanging around with your friends. Be sure to grab a free sucker off the counter.
Leave a Comment
About the Contributors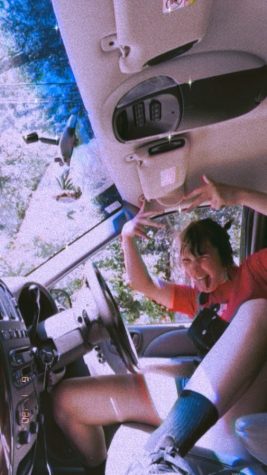 Adrienne Gaylord, Feature Editor
Adrienne Gaylord is the Feature Editor on The Rubicon. This is her second year on staff. In recent times she has been seen biking around South Minneapolis...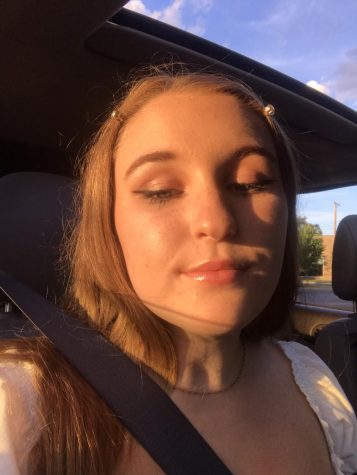 Evelyn Lillemoe, Chief Visual Editor
Evelyn Lillemoe is the Chief Visual Editor on The Rubicon. This is her fourth year on staff. Evelyn has been spending her free time during the COVID-19...