"Rent" cast serenades Anderson with farewell performance
Whether an hour early or an hour late for the school day, bleary-eyed students have come to count on a cheerful "Good Morning!" from the Huss security office to wake them up. Because of his welcoming and optimistic attitude, security guard Bradshaw Anderson has become a beloved figure in the SPA community, and many will be sad to hear that he has taken a new position.
"It's a bummer that Bradshaw's leaving because it's unlikely that we'll have someone who greets us and is such a part of the SPA community as Bradshaw was. It's kind of an unknown. With Bradshaw, you always knew that he was going to say hi, it was a constant. But now, we're potentially going to be losing a really great part of our community and in Huss," said junior Ethan Asis.
Asis was featured as a soloist in a performance of "Seasons of Love" from the upcoming Upper School Musical "Rent" that was personalized to Bradshaw Anderson. With posters sporting positive farewell messages, the full cast framed Anderson's office during tutorial on April 13 to perform for the safety and security guard one last time.
"One of the reasons Seves [Mr. Severson, Head of the Theater Department] decided to step up and do this was because of course, Bradshaw looks over the Huss Center, but also because he loves what we do with performing arts and he goes to every single show. I think that this shows him that we listen to the things he appreciates. We appreciate him, and we wanted to show him that," said Asis.
Fellow soloist and cast member sophomore Audrey Egly shares similar sentiments.
"It's really sad [that Anderson is leaving], but it's also bittersweet. I know that he's going on to really great opportunities, but it's sad to see him leave because I know he means a lot to everyone here."
Preceding the performance, Anderson received a resounding message of gratitude from the entire faculty and student body with a standing ovation following the final round of senior speeches for the class of 2018. An additional reception celebrating Anderson's contribution was open to all members of the SPA community at the end of the school day.
Leave a Comment
About the Contributors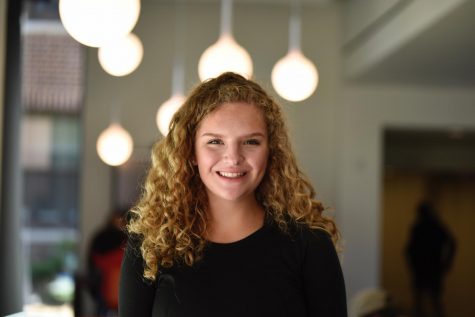 Isabel Gisser, Production Manager
Isabel Gisser is the Production Manager of RubicOnline. This is her third year on staff. Gisser appreciates journalism for its ability to express the voice...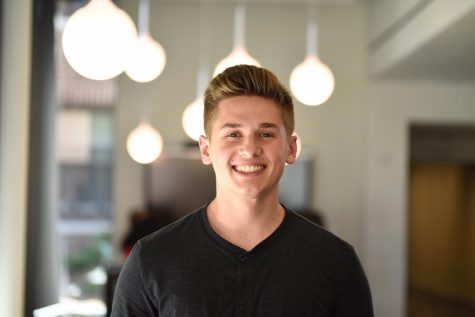 Kelby Wittenberg, News Editor
Kelby Wittenberg is the Rubicon News co-editor at RubicOnline. This is his fourth year on staff. He enjoys RubicOnline because he believes news is the...