Rebuilding Year for Boys Soccer
The Boys Varsity Soccer team opened their season with several new players on the pitch. After graduating 12 seniors from last year's state runner up team, the program is looking to stay competitive in the Tri-Metro-Conference.
Starting the season with a 1-6- 1 record, it is a rebuilding year for the Spartans with 15 new players to the squad and only two returning starters.
"Our goal is to really work hard playing together as a team" junior captain Tyler Seplak said. He added that the new players will need to adjust to the faster pace of the varsity level.
"There is a lot of young talent on the team and many of us have not played together," senior captain Mason Mohring said. Because of that, there are players stepping into new roles and positions on the field.
Drew O'Hern, a freshman whose twin brother Colin also plays on the varsity squad, thinks the team will be successful if "we take a lot of shots, put pressure on our opponents, and work on passing." He also mentioned that he has had to adjust to more intense workouts and the strong emphasis on conditioning.
Varsity Head Coach Max Lipset realizes that it will take time for the players to develop individually and as a team. He hopes that since many of them trained and worked out over the summer, they will stay healthy and injury-free throughout the season.
Coach Lipset hopes this year's team will have a strong, successful soccer season.
"I think we're kind of seeing the departure of one really strong group of players and were seeing the emergence of another really strong group" Lipset said.
About the Contributor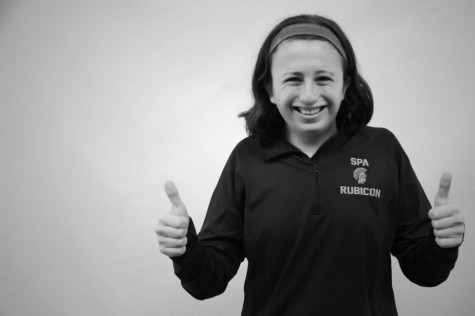 Catherine Braman, Online Editor-in-Chief
Catherine Braman is a Junior at St. Paul Academy and Summit School. Catherine served as Online EIC for first semester 2014 and was a co-Sports Editor...