Public figures under fire as Australia burns
With the Australian bushfires gathering attention from all over the world, celebrities have been projecting their thoughts across social media. Media personality Kim Kardashian and Jeff Bezos, the head of Amazon, have recently come under fire for their lazy actions to help the crisis in Australia. Although bringing any attention, even shallow attention, to an important issue is a good starting point, public figures, especially celebrities, should use their large platforms and money to make a significant impact on an issue.
Shortly after the fires in Australia started gaining attention, Kardashian tweeted "Climate change is real 💔🌎," alluding to climate change causing large natural disasters, such as the Australian bush fires. 
Climate change is real 💔🌎

— Kim Kardashian West (@KimKardashian) January 3, 2020
Many people criticized Kim Kardashian for tweeting about the significant crisis in Australia instead of taking actions against it, such as donating to help. Many urged Kardashian to publicize her donations to show that she actually cared enough about to issue to do something against it. In response, Kardashian argued that she doesn't need to publicize her donations just because people want her to.
Given you share literally everything else about your life, yes we do expect you to publicise it because your delusional stans might be inspired too

— disco 🅴 (@KMOoutsold) January 6, 2020
But Twitter users argued that if she actually cares about the Australian fires, she should donate to the cause, and publicize those donations on her wide-reaching platform so that her fans will follow her lead, making a big impact.
This issue of publicizing donations is complicated, because all though public figures have a right to privacy like everyone else, they do have a responsibility to use their platform for good. Therefore public figures, like Kardashian, are obligated to publicize their donations so that they are held accountable for the values that they project on social media, and so that they can use their platform positively to raise a lot of money for important issues.
"
Because they are role models, and have the resources to do so, public figures have a responsibility to take genuine action against issues impacting the world."
Shortly after Kim Kardashian came under fire for not publicly donating to the Australian fires, Jeff Bezos came under fire for publicly donating to the Australian fires. The president of the multi-billion dollar company Amazon publicly donated 69,000 dollars to the cause, which represented only 0.0006% of his net worth. Many critics went to twitter to report that the same percentage of the average American net worth ($93,700) is 56¢.
Does it help? Sure. Is it welcome? Of course, but that would be like me announcing and getting news coverage for saying I was donating $.04

— Rev Lucifer Johnson™️ (@ProtestCheese) January 13, 2020
In comparison, the Australian government is setting up a $1.4 billion fund to pay for all the damages that the bushfire has caused to people affected. The band Metallica has donated $75,000, and public figure Kylie Jenner has publicly pledged 1 million dollars. And yet, Bezos's donation of 69,000, the amount that he earns every five minutes, comes up with 3,070,000 results with a Google search. 
Jeff Bezos's selfish donation should not be getting the amount of attention that it is. Because they are role models and have the resources to do so, public figures have a responsibility to take genuine action against issues impacting the world. If you see a public figure posting about something they stand for, make sure that they are actually taking action instead of jumping on bandwagons. Support celebrities who care.
Leave a Comment
About the Contributor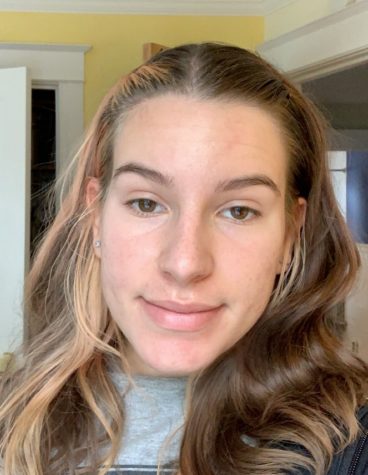 Lucia Granja, Social Media Manager
Lucia Granja is the Social Media Manager on RubicOnline. This is her second year on staff. While staying home, Lucia has been watching shows, listening...