Preparations underway for the arrival of French exchange students
In the midst of getting used to a new semester, a handful of Upper School students are preparing for the arrival of their French exchange students, who are coming on Jan. 27 and departing on Feb. 7. During spring break, the St. Paul Academy and Summit School students will complete the exchange and travel to France.
Facebook has been a primary form of communication between the SPA and French students.
"I have talked to my exchange student in a Facebook group chat," senior Matt Suzuki said.
Facebook was a quick and easy way for the students to begin to become acquainted.
"My exchange student actually friended me on Facebook and she sent me a message telling me not to be freaked out by some random person contacting me because she was my exchange student," senior Neeti Kulkarni said.
Kulkarni has found that while her and her exchange student don't seem to have too much in common, that is not necessarily a negative thing.
"I don't know if I have a ton in common with her but that's because we are from such different places. She does play handball and support a lot of soccer so we're similar in that way. But in a way, it's nice to see that we aren't similar in every way because I think the point of an exchange is to experience a different way of life than you're used to," Kulkarni said.
For many of the French students, it will be their first time in the United States. To ensure a good first impression for her student, Kulkarni is working hard to plan a plethora of activities that show off what Minnesota has to offer.
"[To prepare] I'm mostly just scouting around to find things that I think would be interesting for them to experience in the U.S. It's my exchange students first time here," Kulkarni said.
Suzuki is taking a more laid back approach, knowing that a lot of the preparation has already been done. For example, the room his student will sleep in is already prepared.
"My exchange student is going to sleep on the third floor [of my house], so I don't have to do much to prepare for that because there is already mattresses up there," Suzuki said.
Not only are the SPA students participating in the exchange excited, but also the friends of those students. For students who do not have their own exchange student, spending some time with one of the French students can be extremely beneficial for both parties, offering an opportunity to learn about each others culture.
"My friends are super excited to teach him about American culture," Suzuki said.
Kulkarni knows that regardless of how much preparation is put in, the experience will be a special one.
"I think I'm most excited to see the experience through their eyes. I've been in Minnesota for my whole life so I don't find it the most cool or interesting place anymore, but I think being with them will let me see a new perspective. Also I'm just looking forward to making a new friend," Kulkarni said.
About the Contributor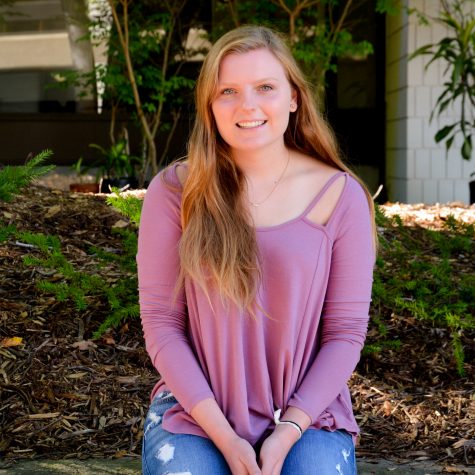 Emily Thissen, RubicOnline Opinions Editor
Online Opinions Editor Emily Thissen has been a Rubicon staff member since her freshman year of high school and has enjoyed her role of reporting and editing...