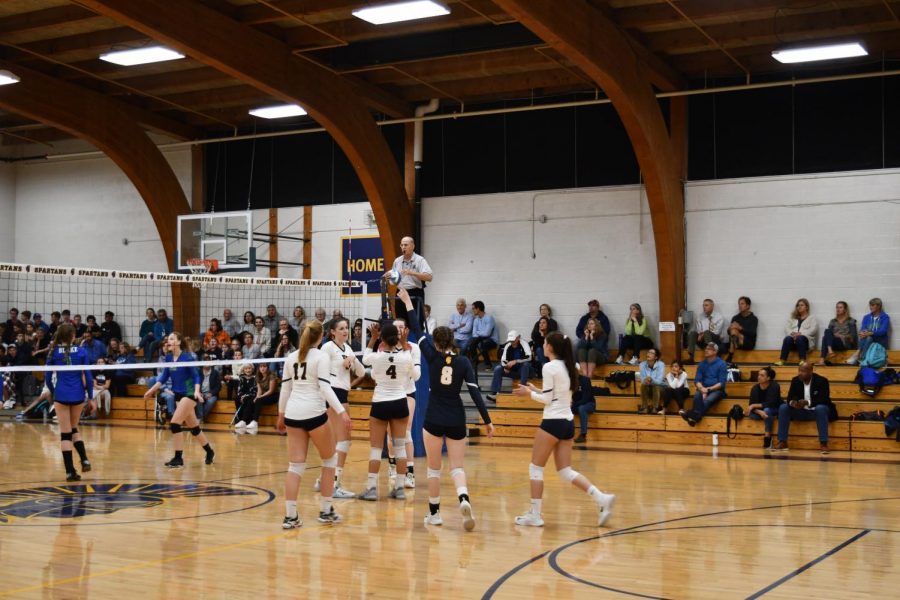 Annika Rock
Whether it's jumping up and down or hugging a teammate so tight, many teams have different ways in which they celebrate or get ready for a game, making the win even better.  Before actually playing and celebrating, many of the teams have ways in which they hype up before the game. 
After practicing the pre-game rituals and playing the game, teams have different ways in which they celebrate their success. Some teams, like the SMB Wolfpack football team, have after-game traditions that associate with team bonding. 
"When we win the game, the bus is rowdy, we sing songs on the way back to Minnehaha. When we get back, we all go to Baker's Square together and get breakfast for dinner," Ramirez said. 
Other teams, like Girls Varsity Volleyball, celebrate in the moment with one another. 
"When we score a point we usually come together and celebrate the point. We get really excited for one another and give each other high fives and then we get ready for the next point." senior Kathleen Bishop said. 
While some teams like the Cross Country team continuously celebrate one another and their wins as a team. 
"Cross country is definitely a team sport. You can't win the meet without working together. We celebrate by getting really excited and cheer very loudly. And then later, while in practice, we talk about the win and acknowledge how we're all proud of one another. I really think we have a positive team culture whether we do well or not. The cross country team is very supportive of personal achievements and team achievements. I think there's a lot of things you can be proud while on the cross country team and we celebrate that through our culture," junior Addie Morrisette said.