Pitch a tent. Escape at a nearby campsite.
With the pandemic putting a stop to many forms of summer vacation, aspiring travelers have turned towards a safer, socially distanced option: camping.
In the past year, interest in camping in the U.S. has skyrocketed. Kampgrounds of America, the largest system of privately held campgrounds in the world, reported that the number of first-time campers in 2020 was more than five times that of the amount in 2019. Of the 10.1 million new campers in 2020, 7.7 million attributed their motivations for camping to the pandemic.
According to Kampgrounds of America, the isolation of the last year also inspired an increase in exploration; campers in 2020 were more likely to venture farther from home. Participants were far more likely to associate camping trips with physical and mental health benefits, possibly due to uncertainty and loneliness generated by the pandemic.
Though interest in camping has recently risen, many SPA students have been camping for years. Junior Sarah Oppenheim grew up camping with her father. "It teaches you that you can do more on your own than you think," she said. "You're always dirty, your hair gets greasy really fast, and the food's pretty limited. But the challenges make it better because the smaller things are more exciting."
Sophomore Soren Miller has had a similar experience; often camping with family or friends. "I like the exploring aspect of it," he said. "There's an element of unknown. It's going out into someplace you don't know and exploring it. Camping is a way to get away from your usual daily routine and see a lot of new and interesting interactions and things."
Both Miller and Oppenheim had a few tips for new campers.
"It's important to make sure that you have everything you need before you leave; make sure you triple check it, because once you get all the way up to where you're camping, you can't go back," Miller said. "One time I went camping in the winter and I forgot my winter jacket." Miller also recommended bug netting (mesh that protects against insects) and a raincoat.
Oppenheim suggested new campers take their time and build up experience. "Start easy. A lot of people try camping and go crazy, trying to do a backpacking trip or something and they immediately hate camping," she said. "Start with things like car camping and work your way up." Oppenheim also advised newer campers to do research before setting out, citing online articles and checklists as a good place to begin. REI's camping checklist (a part of their Intro to Camping article series) can be a helpful resource for newer campers. Though tents and sleeping bags are obvious requirements, it can be easy to overlook the importance of other materials like a clothesline
While gear and other practical tips composed much of Miller's advice, he stressed the importance of being willing to explore. "The whole point of going camping is that you're leaving civilization, you're going out into the wilderness," Miller said. "I feel like it's important, if you're going on any sort of camping trip, to venture beyond your comfort zone."
As the pandemic continues to determine summer planning, the outdoors could be an answer—whether with friends or family, camping can be a fun, safe, and sustainable activity.
Leave a Comment
About the Contributor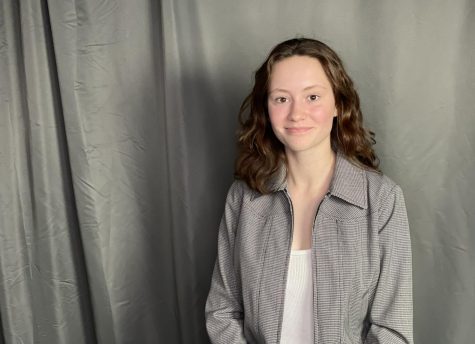 Maddy Fisher, Editor in Chief
Hi! I'm Maddy Fisher, the Editor-in-Chief of The Rubicon. This is my fourth year on staff, though I missed the fall of my junior year to attend a semester-away...