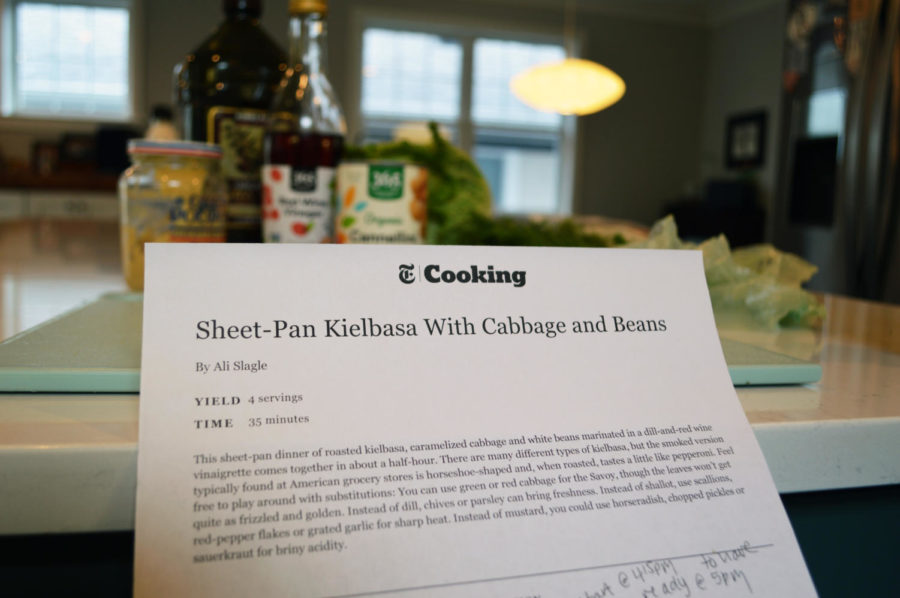 Eliana Mann
While the pandemic means spending more time at home, cooking and eating with family has brought many together in new ways.
9th grader Wafa Naqvi shared her perspective on the importance of food, especially in Pakistani culture: "If you want to do anything, it's about food, so we brought that over here into our house," she said.
Naqvi also mentioned some of her favorite recipes, such as her "comfort food" – a lentil dish called daal that her mom often makes.
She said, "That's what we always have when we come back from a trip. That's what she makes first, and it's probably my favorite."
Overall, cooking with family is a wonderful source of connection, especially during these challenging times.
Personally, the author appreciates quick dishes to cook after school. Find the recipe to the "Sheet-Pan Kielbasa with Cabbage and Beans" featured in the above photos on the New York Times cooking website.