[PHOTO GALLERY] Yearbook distribution brings a sense of belonging at end of year
After spending countless hours compiling stories and taking pictures to tell the story of the school year, Ibid staff members were ready to reveal the yearbook to students and faculty on May 30. This is the second year that Ibid held a special yearbook distribution event, providing the opportunity for students to sign friend's and classmate's yearbooks.
Yearbooks are traditionally given to the oldest member of the family enrolled in the Upper School, and families have the option of ordering additional copies. Signatures from all different grades can appear on the final two pages. For many, Ibid's distribution party is a way to mark the final few days of the school year.
"It brings the community together to have a memorable experience before the summer," 9th grader Eli Conrod-Wovcha said.
For Ibid staff members, the distribution party is an opportunity to see the community respond to their work.
"I love handing out the yearbooks to people I normally wouldn't talk to, and to see everyone's faces when they see what the Ibid staff has been working on for the whole year," editor Emma Davies said.
Many students think having a specific time to sign each others yearbooks generates a more collective experience for everyone.
"The signings are great ways to look back at your times in high school and see the people you were friends with," junior Ben Atmore said.
"My favorite part about the yearbook signing is seeing everyone come together, especially the seniors, and look through what they've done and accomplished throughout the school year," junior Mia Litman said.
The full photo gallery from Ibid's yearbook distribution party can be found here on Facebook.
About the Contributors
Annie Bottern, Social Media Manager
Annie Bottern is the Social Media Manager at RubicOnline. This is her third year on staff. She loves finding new facts about people while she interviews...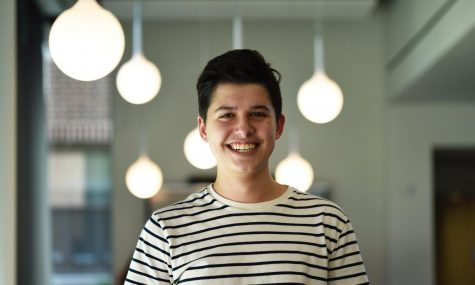 Ethan Dincer, Photojournalist
Ethan Dincer is the Photojournalist at RubicOnline. This is his second year taking photos for RubicOnline. Ethan affirms the importance of visual aid...