[PHOTO GALLERY] Proposed abortion bans spark protest
Hundreds of people chanting "vote them out," "their body their choice," and "abortion is healthcare, and healthcare is a right" rallied at the Minnesota state capitol on Tuesday, May 21, one of over 400 protests across the United States. The protest was held in response to a 20 week abortion ban was presented by members of the Minnesota legislature, as well as multiple other states passing abortion bans. If this 20 week abortion ban was passed, people would not be able to obtain an abortion 20 weeks after fertilization except in cases of possible death or serious physical harm. Those that perform or try to perform abortions after 20 weeks would be guilty of a felony. The protest in Minnesota was planned by organizations such as National Abortion and Reproductive Rights Action League Pro-Choice Minnesota, Planned Parenthood Minnesota Advocate, National Council of Jewish Women Minnesota and Women's March Minnesota.
About the Contributor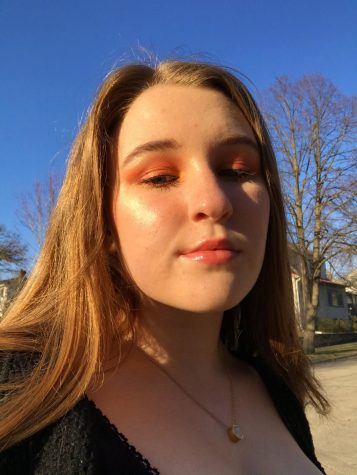 Evelyn Lillemoe, Chief Visual Editor
Evelyn Lillemoe is the Chief Visual Editor on the Rubicon. This is her 4th year on staff. Evelyn has been spending her free time during the COVID-19 pandemic...