PHOTO GALLERY: Messages of love punctuate school hallways
Both faculty and students celebrate Valentine's Day by declaring love
While the origins of Valentine's Day and the sappy gifts that often follow it is difficult to trace, students and faculty at St. Paul Academy and Summit School wish to believe it is a day to declare love not just for people, but for things in their lives. Even after the chocolate has been eaten, the valentines faded and the flowers have died, love carries benefits that linger. Numerous studies have supported that love can reduce pain, lower blood pressure and improve mental health. Whether this Hallmark holiday is, in fact, an essential annual reminder of affection, or if it's simply a holiday glittered with cards and candy, love prevails through the halls of SPA.
About the Contributor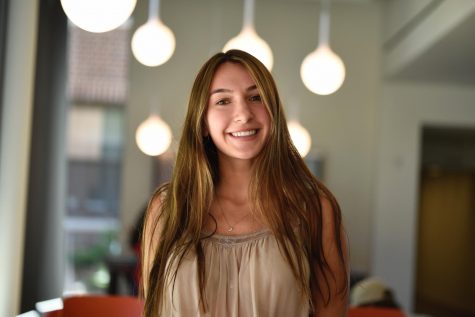 Mimi Geller, Director of RubicOnline
Mimi Geller is the Director of RubicOnline. This is her fourth year on staff. Mimi believes that high school journalism connects people by sharing their...