PEP fights pollution with flowers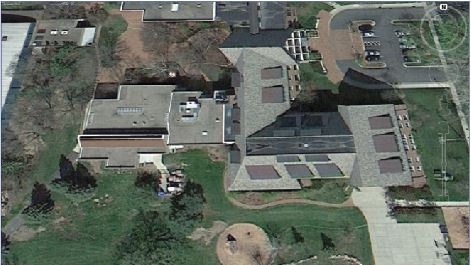 Minnesotans know that as October ends, winter lurks close by and with it many months of rain and snow. These damp and soggy conditions that go hand in hand with Minnesota weather can lead to excessive water runoff that flows directly into our lakes.
St. Paul Academy and Summit School's student group People for Environmental Protection hopes to reduce the effects of dangerous runoff by planting a rain garden.
"We want to add a little bit of color and a bit of beauty to the campus. We want to bring a part of the community to the campus that will benefit SPA as well," senior Kaia Findlay, PEP Co-President said. "PEP had considered the idea last year but never had enough motivation behind it."
If SPA administration approves the design, which is still currently in progress, PEP plans to make this a year long project. They intend to complete all planning and fundraising before spring so the garden can be planted as soon as the ground thaws.
Rain gardens typically host plants native to the area and resemble any other flowerbed, but they are specially designed to soak up more water than a typical garden. This benefits Minnesota's environment by preventing dangerous chemicals from entering the water cycle, most commonly ones found in daily, domestic-use cleaners and other standard household substances. Instead of allowing dangerous runoff to flow into bodies of water, rain gardens soak up the runoff and it filters harmlessly into the earth. This is crucial to protecting natural water cycles, especially in places with lots of runoff like Minnesota.
Though it has not yet been decided where or how large the garden will be design planning is underway.
"It must be small enough to be easily maintained but large enough to make a difference in SPA's water runoff," Findlay said.
To help with these uncertainties PEP will be working with local company Metro Blooms who will aid in the planning process and in achieving the best possible result for the surrounding ecosystems. Metro Blooms does workshops on the environment but their main goal is to help with community projects such as rain gardens throughout the Twin Cities to ensure a better future for Minnesota's well being.
On Oct. 31 representatives from Metro Blooms will visit campus to find out where the ideal place for a rain garden would be by searching for areas with the most runoff. With the assistance of Metro Blooms, PEP is confident that they can plan a design for a rain garden that will be approved and have a positive effect on the environment and this community.
When it comes time to plant, "We will have to do more research but flowers like perennials, Black Eyed Susans, and other sun and water plants will be included," Findlay said.
PEP kicked off their campaign to reach their financial goal by selling small plants at the Homecoming Carnival on Sept. 27. More fundraisers are in the works and incoming donations for the project are always welcome.
When planting begins, all students are invited to help and enjoy the experience of contributing to the health of the SPA environment.
About the Contributors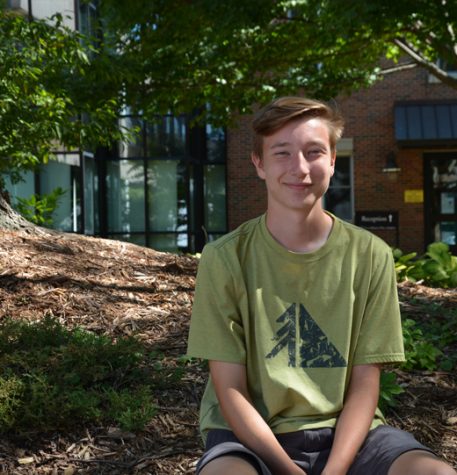 Javier Whitaker-Castaneda, The Rubicon, Editor-in-Chief
Javier Whitaker-Castañeda is the Editor-in-Chief of The Rubicon and a senior at St. Paul Academy and Summit School. Outside of The Rubicon, he is very...