P.L.A.Y. student group hosts dodge ball tournament amidst long week
During the first five day week St. Paul Academy and Summit School has had in a while, the People for Lasting Activeness throughout the Year (P.L.A.Y.) student group organized a dodge ball tournament for students (and teachers) to participate in. Team members and spectators gathered in the Historic Briggs Gymnasium last Thursday, anticipating the competition. The gym was split in two, allowing two rounds to happen at the same time. Teams were eliminated if all of their members were "out", or if five minutes had passed. Most games did not max out their time.
"
It's a nice break from school stress."
— Sophomore Olivia Williams-Ridge
Members of the SPA community could watch the competition, or compete themselves. Sophomore Terry Cheney, a spectator, "enjoyed how it was open to everyone, including the teachers, and they participated as well." 
Aside from the ping-pong tournament during Homecoming week, the dodge ball tournament allowed for a friendly challenge between students. Additionally, the winning team was awarded a bag with a variety of candies. The tournament also provided an opportunity for students of different grades to interact through a competition, but with their friends by their side as a team.
"It was expected [that] everyone else grouped into their own friend groups," sophomore Erik Quillopa said.
Giving a space for students to connect with their close peers as well as new people through the actual competition or sitting in the crowd, the tournament was a much needed activity in the first five day week since that of Oct. 19.
Sophomore Olivia Williams Ridge, who watched the tournament, said "The dodge ball tournament was a lot of fun to watch and it's a nice break from school stress."
If P.L.A.Y. decides to host another tournament late in the year, or consider it as an annual activity, "I would definitely go and watch again," Cheney added.
The tournament champions were seniors Brendan McGlincy and Lukas Kelsey-Friedman with juniors Emerson Egly and Tommy Dicke.
About the Contributor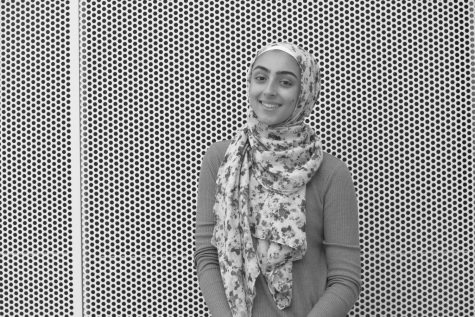 Iya Abdulkarim, Editor-in-Chief
Senior Iya Abdulkarim is a driven writer, photographer, designer, and The Rubicon's Editor-in-Chief. Over the past four years, an interest in storytelling...