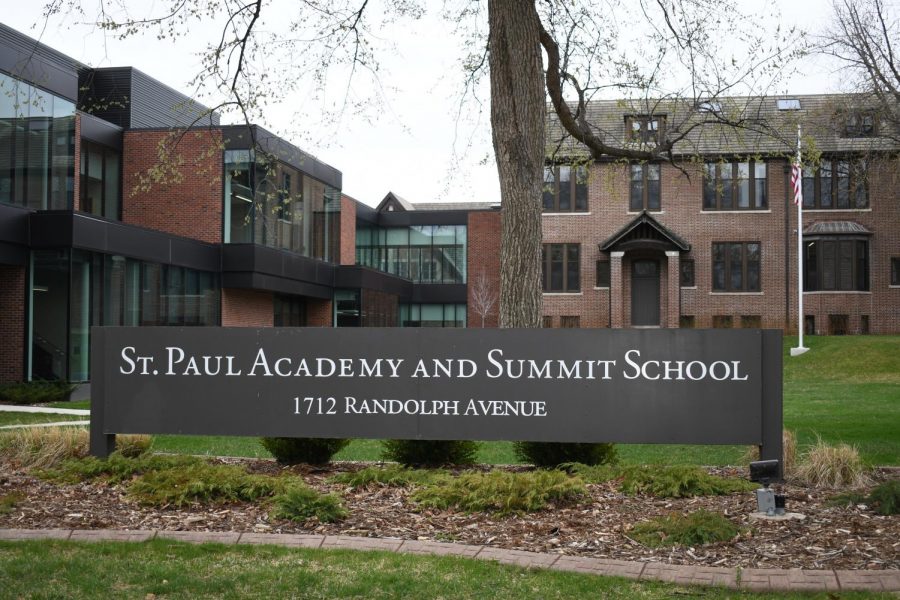 Ibid Yearbook (2021)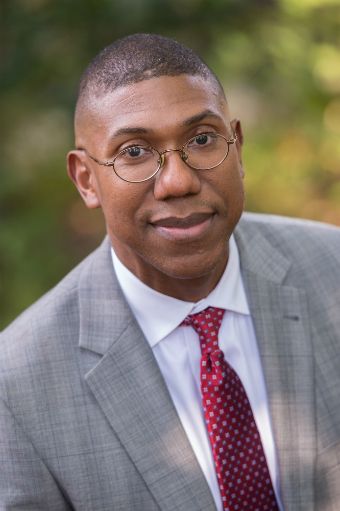 From the Board of Trustees:
On behalf of the Board of Trustees and the Head of School Search Committee, we are delighted to announce that Dr. Luis Ottley will join the SPA community as our next Head of School. After a rigorous process that included numerous highly qualified candidates from around the world, Dr. Ottley was selected as the unanimous choice by the Board of Trustees. He will officially join the SPA community in July 2022, as Bryn Roberts' extraordinary sixteen years of leadership comes to an end.
A passionate and transformational leader, Dr. Ottley brings a wealth of experience from multiple independent schools across the country. In his current and previous roles as a Head of School, Dr. Ottley's inclusive, collaborative approach to leadership has created school environments in which all voices are heard and appreciated. He has led his institutions in connecting to the broader communities in which they operate, enriching the lives of students and those around them. He has long been an advocate for creating a school community that is diverse, equitable, and inclusive so that each member of that community can achieve their full potential. Indeed, every group of SPA constituents who met with Dr. Ottley during his visit with us commented on his thoughtful questions and deep desire to truly understand the perspectives of others. Dr. Ottley has asked to share the following thoughts with the SPA community:
"I was asked multiple times throughout my visit, why St. Paul Academy and Summit School? The first thing I did after I was asked to consider participating in this search was to look at the school's mission statement. Any school that is bold enough to make such an ambitious promise as "shaping the minds and the hearts of the people who will change the world" would get my attention. In fact, as I made my way through the process, my final job was to ascertain how you live your mission. I am happy to report that the more I learned about SPA, the more interested and excited I became; this transformational promise, I know now, happens in community. SPA felt like a village, and I am delighted to join such a courageous team. Thank you."
Becoming Head of School at SPA is the next step in Dr. Ottley's remarkable 30-year career as an independent school educator, administrator, and leader. He currently serves as Head of School at St. Martin's Episcopal School, a private day school for 650 students in preschool through Grade 8 in suburban Atlanta. He has served as St. Martin's leader since 2017; previously, he served as Head of School at Marin Horizon School in Mill Valley, CA, for six years. He has led two Middle Schools, serving as Middle School Principal at Ethical Culture Fieldston School in the Bronx (NY) and as Middle School Director at University Preparatory Academy in Seattle. He has also held multiple administrative, classroom, and coaching roles at the Shipley School (PA); the Bullis School (MD), and West Nottingham Academy (MD). He holds a B.S. from Allegheny College (PA), a M.B.A. from Johns Hopkins University (MD), and an Ed.D. from the University of Pennsylvania. He is currently working towards a Master of Divinity degree from Church Divinity School of the Pacific (CA).
We are very grateful to the members of the SPA community who dedicated time and effort to this search process, including the parents, guardians, faculty, and staff members who met individually with the candidates or attended our open community forums. We extend particular thanks to the members of the Head of School Search Committee, listed below; their passion and dedication to the school during this process were an inspiration to all of us.
Dr. Ottley, his wife Carrie, and their two children will move to the Twin Cities next summer. In the meantime, he will work closely with Bryn Roberts, the Board of Trustees, and the SPA leadership team to ensure a smooth and successful transition.
We could not be more excited to welcome Dr. Ottley and his family to our community, and know that you will all warmly embrace and welcome them to SPA.
Sincerely,
Tim Welsh
President, SPA Board of Trustees
Co-Chair, Search Committee
Tim O'Brien '77
Member, SPA Board of Trustees
Co-Chair, Search Committee
Head of School Search Committee Members
Lit Field '75
Libby Hlavka
Anne Hooley
David Kansas '85
Varun Kharbanda '92
Phil McKoy
Chip Pearson
St. Paul Academy and Summit School Board of Trustees
Timothy A. Welsh, President
William M. Beadie '58, Secretary
Litton E. S. Field, Jr. '75, Treasurer
Mark W. Addicks
Bartlett (Bake) J. Baker '71
Hyung Choi
Jennifer Coates '96
John W. Cosgriff '93
Elizabeth Driscoll Hlavka
Anne Larsen Hooley
David W. Kansas '85
Varun B. Kharbanda '92
David A. Kristal
Amanda Kay Liu
Scot W. Malloy
Philip McKoy
Barbara L. Naramore
Tim O'Brien '77
Thomas H. Patterson '57
Christopher (Chip) J. Pearson
J.P. Peltier
Anthony (Tony) Sanneh '90