Opinion: Budget proposal a step in the right direction
In his recently-released budget proposal, President Obama emphasizes stronger education, along with other key points for economic growth. He argues, as he has for his entire presidency, that better education will lead to a new generation of thinkers and innovators that will help uplift the nation. Earlier, Obama made higher education more accessible to low-income families, granting greater scholarship opportunities among colleges and universities.
Now, though, his focus is based primarily on early-childhood education, including kindergarten and preschool. In his newest proposal, President Obama put forth a program that would guarantee public preschool to all 4-year-olds, no matter their family's economic standing. And in order to pay for this $66 billion undertaking, he proposes a tax hike on cigarettes, moving the federal tax from $1.01 to $1.95 per pack. Hopefully Congress can see how successful of a program this would be, since it certainly makes a great deal of sense. It not only increases education opportunities and provides a free preschool basis for all children across America, it also helps control a deadly vice for many other Americans.
This is the type of multi-purpose bill that the nation needs more of, since it serves to uplift the nation in two ways. Clearly, education is key. Without education, there are no new leaders to continue to promote economic growth and to step into the places of previous leaders. But at the same time, a better America is an America without as many addictions and negative vices. By fully funding this education program with taxes from cigarette packs, President Obama would achieve a great, two-fold agenda.
In other areas of the budget proposal, President Obama puts forth a $143 billion increase in federal research and development spending in the attempts to promote the manufacturing business. This serves more than one purpose, as it not only promotes more technological innovations, but also stimulates domestic manufacturing, supporting job growth and better economic standing for individuals across the nation.
As federal research grows, they can create more technological goods that require large-scale production, thus reinforcing the manufacturing business and driving a need for more manufacturing jobs. In compliance with this idea, the budget proposal also has a $1 billion initiative to promote greater collaboration between federal and university research and the manufacturing industry.
Overall, Obama's newest budget proposal provides many opportunities for multi-faceted bills to be passed. Most of the proposals serve more than one purpose, which is the only way that the economy can truly be revived. If Congress can pass even some of these proposals, the economy will surely be helped toward stability and growth in the near future.
Leave a Comment
About the Contributor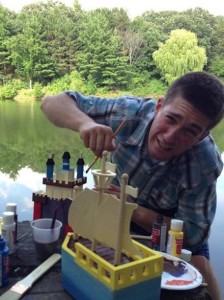 Nick Cohen, Columnist
Nick Cohen is a senior at Saint Paul Academy and Summit School. This is his second year as a columnist for the Rubicon. He enjoys playing baseball, guitar,...