Once in a lifetime: Schubert journeys to the Philippines
Junior Mia Schubert spent the first part of February helping people in the Philippine province, Northern Samar, with medical aid. Her time there was part of a mission trip organized by the Foundation for Philippine Medical Missions (FPMM), a Minnesota-based group aiming to offer free medical service to different communities across the Philippines.
There were three different teams that went on the trip, each with their own goals.
"We have a surgical team, an eye clinic and a dentistry unit going," Schubert said. "[As for the] surgical team, we have three different types of surgeries: OB-GYN, plastics and E&D surgeries." 
Schubert explained the different divisions in more detail: "[The] eye clinic gives glasses like prescription lenses to people who need them, and [as for] dentistry, they hand out toothbrushes, toothpaste and offer oral advice to people who wouldn't receive it otherwise."
Some of the more memorable moments of the trip for Schubert involved interactions with patients, especially children. Schubert told the story of meeting a girl without an ear on the beach one day.
"This little girl came up to us and she understood that we were there to do surgeries and help out," Schubert said. "She was missing an ear, so she came up to some of us, and she asked, 'Hey, can you help me out? I don't have an ear. I think I could really benefit from this surgery.'"
Unfortunately, Schubert's team had to turn her down because they didn't have the right equipment needed for her situation.
"
We can't help you—we don't have those kinds of tools, we don't have those kinds of instruments, those kinds of surgeons here to help you out."
— junior Mia Schubert
"We had to tell her, 'We can't help you—we don't have those kinds of tools, we don't have those kinds of instruments, those kinds of surgeons here to help you out.' It was just so heartbreaking because she didn't have any parents. She was living with a bunch of other kids," Schubert said. "You almost just want to take her home with you and just like find a way to help them."
Another patient that Schubert met was a little boy with a cleft palate.
"His mother had had 11 children before him, and she could not afford to feed him. So she just gave him to a woman on the street, and then that woman brought him to us to give him the surgery that he needed," she said. 
Schubert learned a lot from her trip, including but not limited to standard hospital procedures. She immersed herself into a different culture, discovering its quirks and values.
"There's just certain things you can't do," she said, "like certain hand gestures that would be really offensive in that culture that are fine in our culture."
Still, she thinks the emotional aspects were the most compelling, "the personal stories just hit me really hard."
Leave a Comment
About the Contributor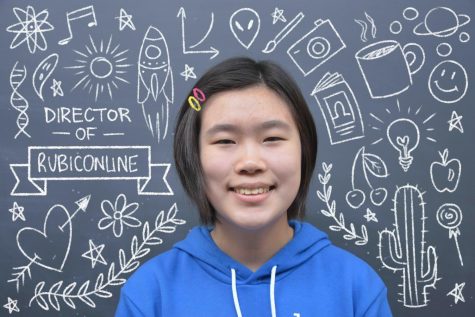 Melissa Nie, Director of RubicOnline
Melissa Nie is the Director of RubicOnline. This is her fourth year on staff. Melissa believes that everyone has a story to tell, and high school journalism...