North High School Scholarship that changed lives
North Community High School students each received a $10,000 scholarship.
For the seniors at North Community High School, one assembly changed their lives with a little piece of hope. Initially, students didn't know the purpose of the assembly, but the music, balloons, and congratulations signs gave away the fact that something good was about to happen. On Apr. 15, Pillsbury United Communities announced that all graduating seniors will receive approximately $10,000 scholarship to pursue a post-secondary education of their choice.
Head of Mobilization and Narrative Strategies for Pillsbury United Communities, Kenzie O'Keefe is also a 2007 alum of St. Paul Academy and Summit School. O'Keefe said, "I used to be a teacher at the school and as a teacher for four years, I saw a lot of students through graduation. I saw firsthand how one, two, five, ten, or $20,000 could make a really big difference in unlocking a student's ability to do what they wanted to do after high school. In terms of what it meant to me, it was a really powerful experience to get to stand up on the stage and support Adair in making this announcement and getting to see the joy on their faces, and understand to some degree, what it means to have possibilities opened up by money like this."
The news was unexpected. These seniors have faced unproportionally difficult circumstances compared to other classes in Minnesota, and in the country. Not only did they face the pandemic, but they also experienced the murder of George Floyd in the same city, the aftermath of Floyd's murder, the Minneapolis Public Schools' educator strike, and most recently, the murder of their classmate Deshaun Hill Jr. The scholarship will provide most of the hundred or so seniors with the opportunity to pursue further education that they may not have otherwise, and provided the entire community with a piece of unexpected hope.
Students who don't know what they are doing after high school will have a year to decide where they will pursue their education, and Pillsbury United is providing counselors for the summer to support students in their decision. Pillsbury United is holding the money, and then will directly send it to the schools of the student's choice.
O'Keefe said, "Just a little over 60 days ago, so mid-February, my boss or CEO, Adair Mosley, calls me and said, 'I think we need to do something big for the students at North High.'"
Pillsbury United Communities is a nonprofit organization that works to provide everyone with personal, social, and economic power. O'Keefe said, "We envisioned this scholarship program as kind of a way to do our part and really showing up for these students, and as Adair says, to send a shockwave of hope through the community. […] So we got to work, raising the money we reached out to some philanthropic and corporate foundations that we have really strong relationships with and said, join us in this. These students deserve it and they deserve for us to go big."
It took about sixty days from idea to announcement, and the fundraising was completed with partnerships with the Minnesota Twins, Target, the McKnight Foundation, General Mills, the U.S. Bank Foundation, the Cargill Foundation, and St. Paul & Minnesota Foundation. Some students interviewed by local news stations are planning to use the scholarship for college housing, medical school expenses, and law school tuition. "Students can use them for you know, tuition for into your college, they can use them for trade school or certificate or licensure programs. We're really trying to empower students to use those dollars. However they best see fit to crack towards their professional dreams," O'Keefe said.
The scholarship fund is open, and Pillsbury United plans to explore how the scholarship can continue into the future. Those who wish to donate can still do so here.
Leave a Comment
About the Contributor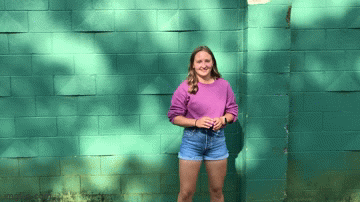 Elizabeth Trevathan, co-Director of RubicOnline
Elizabeth Trevathan is a co-Director of RubicOnline. Over the summer she played a tennis tournament to raise money for rare cancer research at Childrens'...