Nordic continues a strong season with top 10 finishes
This past Thursday, the SPA nordic team headed out to Elm Creek to continue their trend of a successful season. The course at Elm Creek is particularly challenging, consisting of 3.2 miles of straights, uphills, downhills, and sharp turns. On the boys' team, Jonah Spencer finished 6th, Matt Pauly finished 9th, Anthony Chen finished 12th, Eric Lagos finished 13th, and Tom Jaeger finished 20th. On the girls' team, Tessah Green finished 8th, Maddy Breton finished 9th, Lauren Dieperink finished 11th, Eliza Reedy finished 12th, and Tina Wilkens finished 14th.
"I think the race went pretty well for me," said varsity racer Tom Jaeger.
"I'm a little rusty, but I see room for form improvement in the uphills. All the nice flat bits and the downhills I feel pretty strong on," he added.
About the Contributor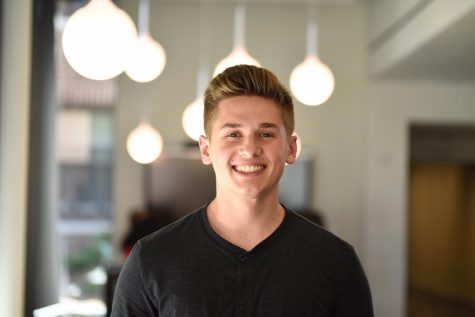 Kelby Wittenberg, News Editor
Kelby Wittenberg is the Rubicon News co-editor at RubicOnline. This is his fourth year on staff. He enjoys RubicOnline because he believes news is the...