Isabel Gisser
Officer Elections give opportunities for students who want to take on leadership roles in school committees. On May 10 in the Huss Center for Performing Arts, students gave speeches to the high-school student body in hopes of being elected onto Committee for Community Conduct, Upper School Council, or Student Activities Committee. Students running for treasurer, secretary, president or co-president can give any sort of speech: from witty to serious. After the speeches were given, a ballot was sent via email to the student body. Voting ended at 3 p.m. later that day, and the results were posted.
Paige Indritz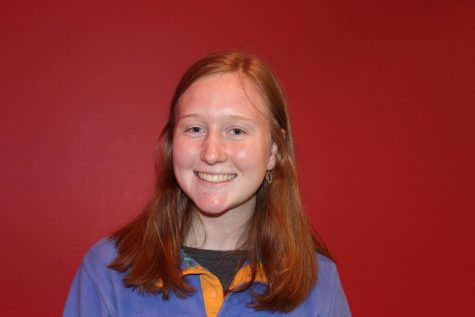 Sophomore Paige Indritz is a new co-chair of Committee for Community Conduct (C3) (formerly known as Discipline Committee, or DC) along with fellow sophomore Zach Dyar. She was voted onto the committee as an eighth grade class representative in 2016, and remained in this position throughout her ninth and tenth-grade years. Indritz's favorite parts of her years as a representative were solving cases and doing "values activities," where everyone in C3 writes what their values are, and then combines them into a group of significant group values.
"We had word clouds for all of the grades so we had all of the grade's values. That's really cool because it's behind the scenes leadership," Indritz said.
As she looked forward to her junior year, Indritz decided to run for co-chair of C3 and was successfully elected. Indritz's favorite part of the committee is the amount of outreach that happens through posters and general communication with the student body. Next year, she hopes to address the issues in C3's cases to the community and how they can prevent the same mistake from happening again.
"We're hoping to have more transparency in the cases because our charter already says after every case we'd make an announcement to the school about what's been violated and how it's been taken care of," Indritz said. Her main goal is to create a committee that is more open to the student body.
"I hope that people see C3 as not a scary committee that's hiding, but more as an open committee that you can come to," Indritz said. Rules and systems might change next year with a new dean, but Indritz wants to maximize outreach as much as possible.
Nora Povejsil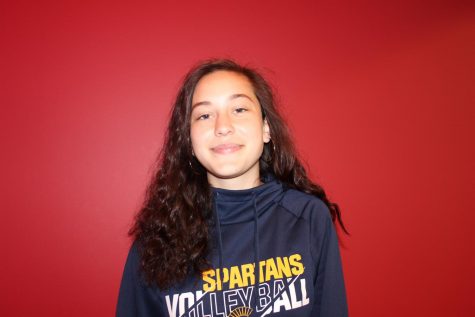 Junior Nora Povejsil was elected as co-president of the Upper School Council (USC) along with junior Kieran Singh. She came to SPA as a ninth grader and immediately applied for USC, hoping that she could bring the perspective of a new student to the council. After serving as a representative for two years and as secretary for one year, she decided to run for co-president. Povejsil has always looked up to the co-presidents and, even as a 9th grader, wanted to climb to their position one day. She loves being on USC because the committee has such a large impact and effect on the school. Now that Povejsil is co-president, she plans to listen to the students and their needs.
"It's pretty cool how much influence we have because we take what the students are concerned about and take it to the faculty and administration to try to change things. It's really empowering," Povejsil said.
Povejsil and Singh have many ideas for the upcoming school year, including making USC more accessible to the student body. She's also very excited to hear what younger and newer representatives have to say in their meetings. Povejsil said, "We're excited to see what the new reps will bring to the table with deeper input from their own grades." Povejsil is thrilled to be in this new role and hopes to seize its features as much as possible.
Ethan Asis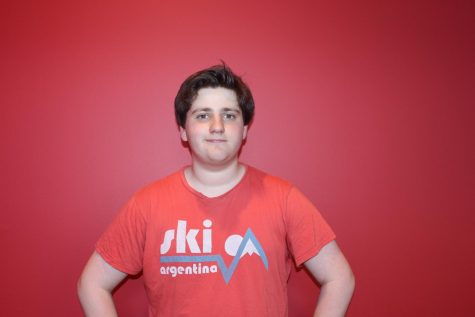 Junior Ethan Asis was elected as co-president of Student Activity Committee along with fellow junior Max Moen. Asis served as a representative on SAC for ninth-grade and sophomore year. As a junior, he served as secretary. Asis initially ran for SAC because he liked to keep a busy schedule, and this committee was a perfect opportunity to do that. During the years he was on SAC, the committee was disorganized.
"We've seen, kind of admittedly, a steady decline of attendance and commitment to the group…the year before it was actually pretty organized, so I just haven't gotten a good taste of that, so I'm excited to get more orderly," Asis said. The members of SAC had fun at their meetings, but they lacked productivity. Asis said, "We got derailed pretty frequently, but we had a good time coming up with ideas. Things didn't pull together."
Next year, Asis wants to keep SAC on track and in-check. "You have five meetings that are very fun, and then one very stressful meeting, and then people lose time and have to sacrifice time for other things," Asis said. He hopes to do more outreach to the St. Paul Academy and Summit School community as well. By communicating with the students, the actions SAC take will have a higher chance of being successful. Asis sees this election as an opportunity to improve the committee's organization, which will then result in a more productive system that goes into planning social activities for students.