Wellness space reallocated to COVID testing
Is that cough really just a cough? Students struggle with this question as COVID cases have been appearing throughout the upper school, and omicron numbers soar nationwide.
To tackle this issue, the school is now offering antigen COVID tests to students showing COVID symptoms and/or significant COVID exposure. Upper School students can get an antigen test at school if they meet the required criteria and have parental consent, and additionally, each student was sent home Jan. 14, with an at-home BinaxNOW COVID antigen test. The funding for the testing initiative came from the state after SPA staff applied for a Minnesota Department of Health grant.
US health assistant Monica Garrido-Mejia worked with a team of staff at SPA to acquire the funding to make the school a safer environment.
"[We] worked really hard before winter break to get [tests] secured for students and staff," she said.
The grant requires the school to administer tests from campus and report all test results to the state.
Where to administer tests became an issue, as the new student testing program outgrew the health office and the theater makeup room where SPA previously offered tests for faculty. The 10th-grade wellness classroom has been converted into a makeshift test site, with black curtains separating the space into waiting areas where students take antigen tests and await their results.
Sophomore Mikkel Rawdon got a COVID test one morning at school after showing symptoms and having an exposure.
Rawdon said, "It was fine: I just went to the [health] office, they took the test, and I sat across the hall."
"
It's really hard to access the at-home tests. My family has a whole strategy on how to get tests from CVS and its super variable"
— junior Becca Richman
The expanded health office space has been operating since Jan. 10, and there have been around 50 tests administered on the Randolph campus, and roughly the same at the lower school.
The new testing program arrived with the omicron wave, which prompted a shortage of tests nationwide.
"It's really hard to access the at-home tests. My family has a whole strategy on how to get tests from CVS and it's super variable," junior Becca Richman said. "I know that if I got COVID at school, it would be nice to have an at-home test that I could do."
Wellness classes are now taking place in open classrooms during non-teaching periods.
Numbers in the Twin Cities have hit a crest, according to MDH, and in spite of a backlog of tests, the number of infections does appear to be on a decline.
Leave a Comment
About the Contributor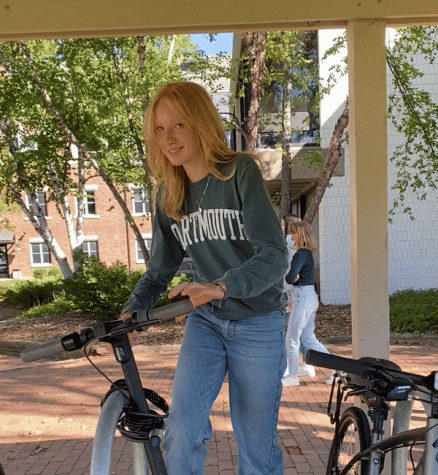 Siri Pattison, Multimedia
Sophomore Siri Pattison (she/her) worked as a Staff Writer first semester and joined the multimedia staff at RubicOnline second semester. She is a music,...