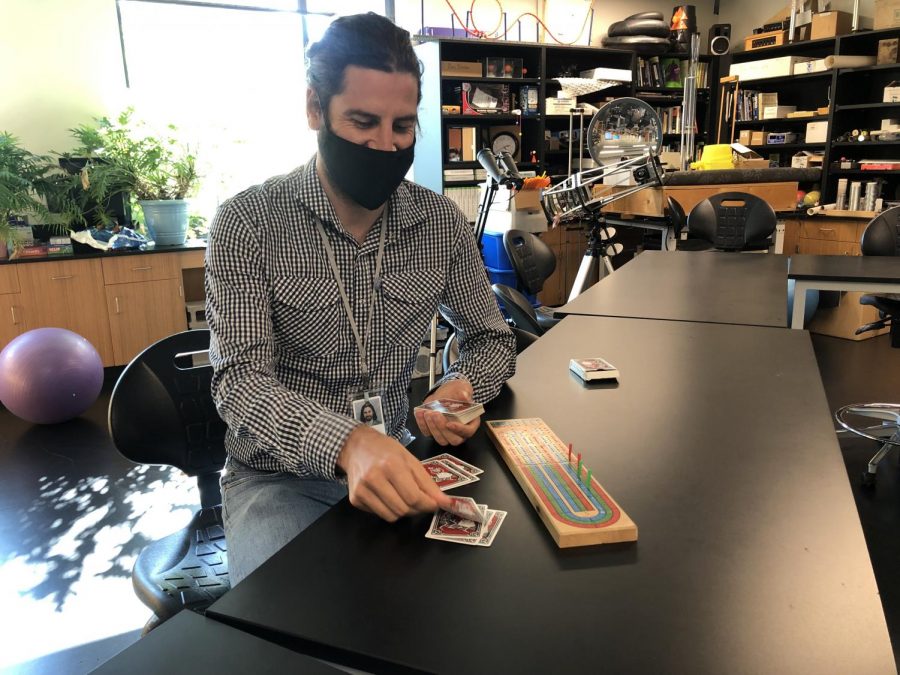 Salah Abdulkarim
About a year after moving into the Twin Cities, Joe Martin began his job as a physics teacher at SPA. Martin has enjoyed science from a young age and enjoys teaching, but he has many other unique interests ranging from acro yoga to enjoying a good board game.
Martin grew up in a small town near Ann Arbor, Michigan, and has lived in many places. Most recently before Minnesota, he lived inNew York. "I moved to the Twin Cities about a year ago and got my masters in education at the U…I started looking for Physics jobs and was impressed with how it was delivered here and wanted to be a part of that," Martin said.
His interest in science dates back much longer than just his time in Minnesota, he said, "The real decision was only a couple of years ago that I'm going to teach high school science…but in the back of my head was like I'm going to be doing that at some point probably since, when I was in college."
During his free time, Martin likes to remain active but also enjoys taking some to enjoy other forms of entertainment. "I enjoy taking walks around town, St. Paul is a very walkable place, there are lots of cool-looking houses…I do acro yoga, which isn't the one where people are up on stilts, but where people are on each others' feet. I also enjoy a good crossword puzzle, games of moderate complexity, like Catan, easy games, like Spot It, and grandma games, like Cribbage," said Martin.
When asked to describe himself, Martin said, "I'm a traveler and adventurer…If I could go anywhere, I'd say Corsica, it's an island of France." But it's not all fun and games with Martin. Since he moved to the Twin Cities, he has been taking part in activities to speak out against Minnesota's pipeline development. Martin said, "I am in activist circles, so particularly line three, I've been spending time working on stopping that pipeline recently."
Despite only having lived in Minnesota for a year, Martin has already found himself at home being able to find comfort in all his favorite activities.