New History of Race class set for spring 2017
Focus on different impacts of foreign cultures in United States set to be emphasized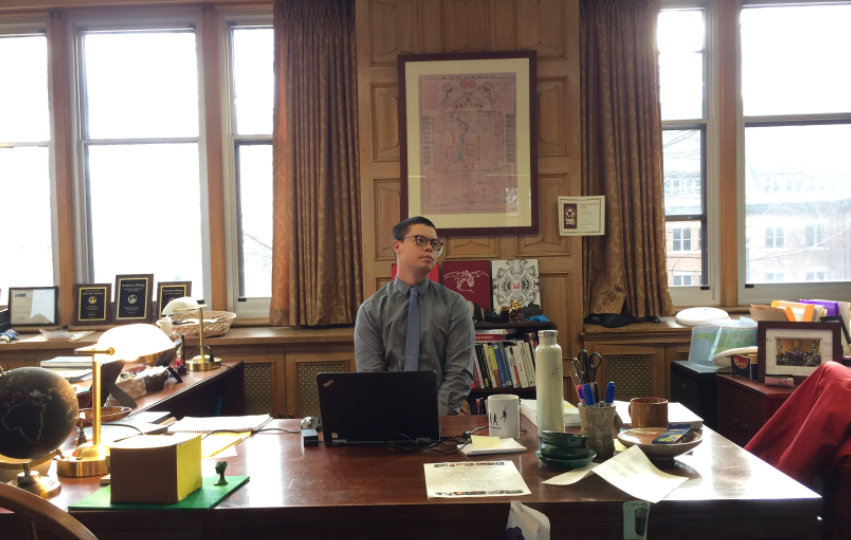 Max Soll, Staff Writer
January 2, 2017
Next semester there will be a new history of race class taught as a senior seminar. Upper school history teacher Ryan Oto will be teaching a history of race class that will explore case studies on Dakota, African American, Latino, Chinese, Japanese, and Muslim experiences in the U.S.
"We are going to be tracing the ways that history has been experienced for those people here [in the U.S.] and the ways that those stories are told and why they are told that way" Oto said.
This class builds off of the survey level U.S. history seminar that juniors take by using it as context for the cases that the history of race class will study.  However, students in the history of race class will be looking at more stories involving race throughout U.S. history that are not covered in the junior course.
"They [students] will be grappling with what it means to think about race and racism through history and in the 21st century" Oto said.
This is Oto's first time teaching the class but it isn't the first time that a class like this has been taught.
"The first iteration of this class I taught in 2001 for three years as an intro to multicultural studies which focused on race, class and gender," said Upper School history teacher Sushmita Hodges.
The class was then taught by other teachers in different forms and with different focuses. Oto is bringing this class back after a several years where is hasn't been taught.
"It's going to be a lot of fun" he said