When the Opinion Board returns, students determine its value
Loading ...
As the school year starts, the energy this fall is different. The addition of the class of 2023 and as well as new teachers and administrators has brought in many new voices to the Upper School.
Due to the current absence of the opinion board, the new and old voices of SPA do not yet have a good platform. When the opinion board goes up next week, the student body should make an effort to use to the opinion board to its fullest potential. 
"
Freedom of speech is very important for the SPA community, which utilizing the opinion board allows us to do."
Freedom of speech is very important for the SPA community, which utilizing the opinion board allows us to do. Having an opinion board is a huge privilege because students are allowed to express themselves without censorship. In order to have a school that successfully represents different viewpoints, having a space where students can share their ideas, such as an opinion board, is necessary.
Because opinions can be controversial, students can be scared of sharing their view with the greater community. But having hard conversations is something that the school prides themselves in. By having frequent Harkness discussions in class, and giving the student body tools with which to have these hard discussions, such as Courageous Conversations, SPA administration has done a lot to help the student body have these conversations, however different they may be. So, however scary sharing your opinion is, SPA cannot fully realize this value of having meaningful conversations if students do not actively participate. 
Last spring, there was a discussion about the possibility of taking down the opinion board. It was decided that the SPA opinion board will stay up, but that decision will be meaningless if the student body doesn't utilize it.
When the board opens next week, stop by. Start a conversation. Respond to a post. Keep it going.
Leave a Comment
About the Contributor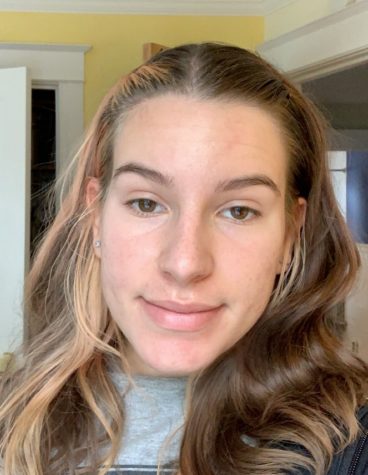 Lucia Granja, Social Media Manager
Lucia Granja is the Social Media Manager on RubicOnline. This is her second year on staff. While staying home, Lucia has been watching shows, listening...