New computer science program builds tech-y understanding
Technology is a integral part of the lives of many teenagers, from the iPhones they use to check Instagram, to the vending machines they use to grab an after school snack. Despite the huge amount of technology consumption, many of these teenagers don't know how the technology they are using works. The new Computer Science and Robotics programs at St. Paul Academy and Summit School aim to change that.
Led by Upper School Science and Robotics teacher Dr. Kate Lockwood, SPA is kicking off its inaugural year of computer science courses. The classes are set up in a new classroom built in place of half of the lower library. In 2016-17, there are three courses students could enroll in, as well as a study group.
"This year we have the Intro [to Computer Science] class, [Computer Science] principles class, Competition robotics, and there is a study group that is preparing for the AP computer science test," Lockwood said.
Because this is the first year these classes are taking place, the goal is to introduce students to computer science and to get them excited about the program.
"The idea is to offer a whole bunch of sections of introductory classes the first year so that all the students who want to learn a little bit about computer science can take an introductory class. Then as we move forward we will look at diversifying the curriculum to offer more options for students that want to continue computer science in different directions," Lockwood said.
Many of the things students are learning in class are applicable to their lives because of the vast amount of technologies that are right at their fingertips on a day to day basis. Gaining an understanding of how these day to day items work is something that Lockwood is hoping her students will take away from the program.
"Students are typically really great consumers of technology. They use it all throughout the day. But a lot of students don't understand how to use technology to create or even the process of creating technology itself, so I hope to make that shift in the way that students think about technology," Lockwood said.
Another highlight in the new curriculum is the Robotics program, led by Lockwood and US Physics teacher Meghan Bjork. SPA has a new competition robotics team that will be competing in the coming months. 
" I am really excited to participate in the first technology challenge robotics competition this year. It looks really exciting for both Ms. Bjork and I who are co-coaching the team. This is our first year and first technology challenge, so it will be a lot of fun," Lockwood said.
Not only are the faculty advisers excited, but also the students who are part of the Robotics class.
"I have been into robotics ever since I was young and I like to make things out of other things and see what happens," sophomore Imran Umer said.
Besides the importance of computer science in this day and age, Lockwood believes learning about technology is beneficial for students' futures.
"
Whatever students are interested in going into in the future, knowing a little bit of computer science will always help them"
— Dr. Kate Lockwood
"Whatever students are interested in going into in the future, knowing a little bit of computer science will always help them. Like newspapers: journalism has changed so much because of technology, medicine is changing because of technology, biology is changing because of technology, so knowing a little bit of computer science will help in pretty much any field that students go into and coming out of high school with it just means you're that much further ahead," Lockwood said.
About the Contributor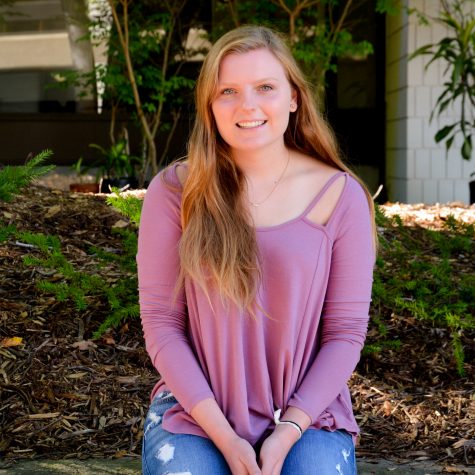 Emily Thissen, RubicOnline Opinions Editor
Online Opinions Editor Emily Thissen has been a Rubicon staff member since her freshman year of high school and has enjoyed her role of reporting and editing...