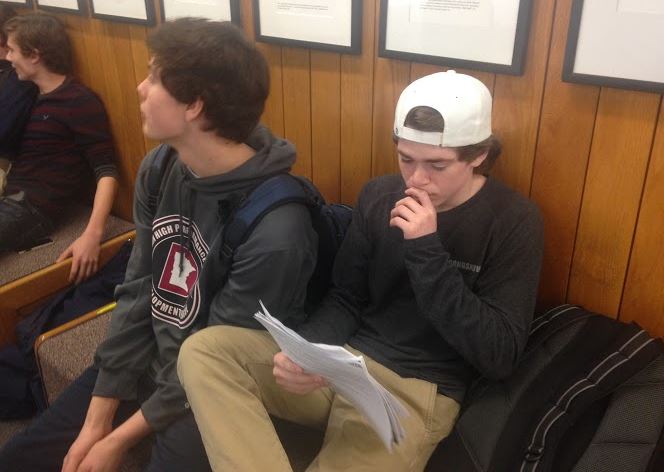 Emily Thissen
Besides receiving the classic report card, St. Paul Academy and Summit School students also get the opportunity to read detailed feedback from teachers with their thoughts looking back on the first semester. Each teacher writes a paragraph highlighting successes and things to work on, specific to each individual. Students get one of these paragraphs for all of their classes.
With their advisors, students review the comments and set goals for each class and general goals to improve during the second semester. The goals are based on teacher suggestions within the comments, and also the student's personal view on what they would like to improve.
"It's nice because it's sort of an explanation for the initial reports we get with just our grades," sophomore Layne Carry said.
The comments provide a unique opportunity for students to understand their teachers' thoughts and can foster a nice transition into improvement during the second semester.
"It helps me set goals for how to get better during the second semester," sophomore Jack Johnston said.
Narrative comments were given to students by advisors on January 14th, with electronic copies available to families in Veracross the next day.