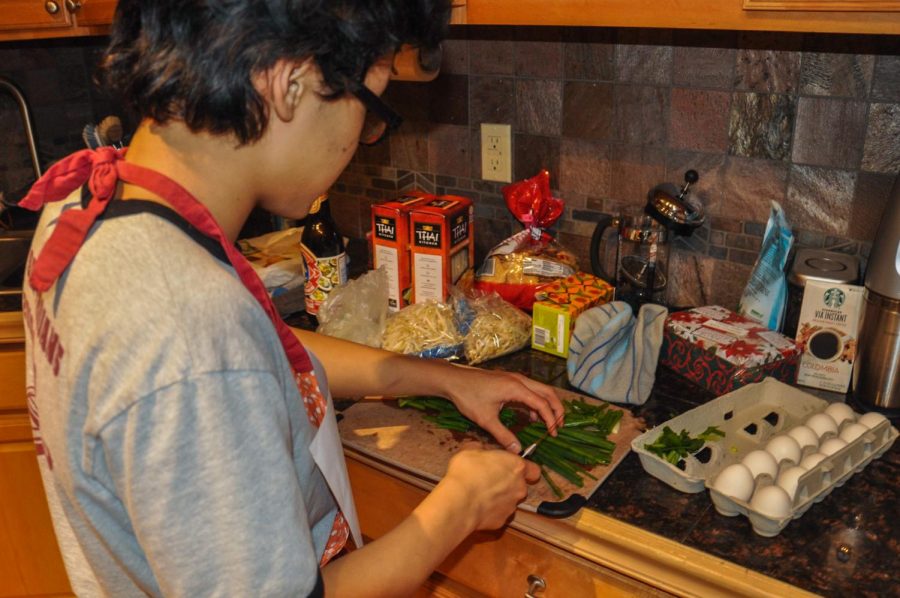 Grant Mortenson
Cooking is a valuable life skill but not many people teenagers know how to cook well. Sophomore Pah Na has discovered his skill for cooking through experimenting and now loves to share his gift with others. 
Na started cooking at a young age with his parents. Although he was not the best cook at the time it was where he got inspired to continue. Na said, "My parents were the reason I started cooking, they kept encouraging me to cook." At a young age, Na mainly experimented with dishes such as Dorito Casserole with Pillsbury dough. 
Since then, Na has gotten better at cooking, discovering enjoyment in sharing and cooking with friends. Nah said, "when you share food with others and they like it, it is very satisfying." Na has a signature dish around friends being Pah-d Thai. He has made it several times for family and friends whom all left him with a new experience of sharing his cooking. Na also loves cooking pancakes as well as a special recipe for eggs.  
Na's favorite chef is a viral cooking sensation from Turkey- CZN Burak. Na and some friends decided to do the #cznchallenge which is cooking while always looking up and smiling. CZN Burak saw the video and shared it to his story where his 13 million followers saw it. This event inspires Na to keep cooking. Na said, "It was cool because its someone I follow so it felt surreal."