[MY GEEK FACTOR] Welsh's love for planes opens opportunities
It's a bird, it's a plane, and that's where the curiosity begins. Senior William Welsh has always had a fascination with planes and their capabilities. From a young age, he wanted to learn more about them.
"Seeing thousands of pounds fly across the sky is incredible. The machinery and the power behind them is just something that I think is amazing," Welsh said.
His passion for planes moves him every day. He enjoys the little things like the lights on the runway to the biggest things like watching the turbines as the wheels hit the ground. Whether it's just a chat about the newest, biggest models or actually seeing the engines roar to life in person, Welsh has a craving to learn more and see more of the aerospace world.
"My dad used to travel a lot, and I was probably twelve or so when I started to track his flights and where he was going around the world. My passion just sort of came from there," said Welsh.
He's thinking about putting his passion into place as a career someday, since it's one of his favorite hobbies. The possible careers in the aerospace field are endless and his love for it is just the beginning.
"It's definitely an option. I'm not sure if it's going to be what I end up doing, but it has definitely has opened my eyes to opportunities in the airline world," Welsh said.
Welsh hopes to obtain his pilot's license within the next few years to further his education and find more people who share his interest. His biggest supporters of his hobby are his dad, his dad's friend, and his friend who frequently connect over planes and air travel.
"I like to travel, so after we land, I'll turn on my phone and see what big planes are around and see if I can see them," Welsh said.
He uses the app, Flight Radar 24 to track and get more information about flights. The world feels a little smaller with every plane that flies across it.
About the Contributor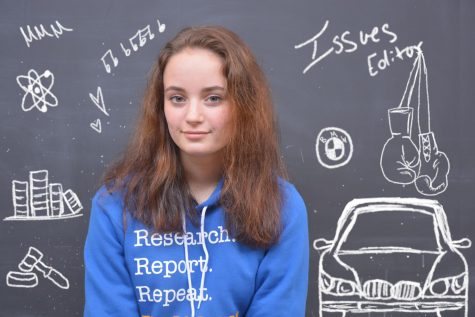 Meagan Massie, The Rubicon
Meagan Massie is the Issues editor on The Rubicon. This is her third year on staff. She is passionate about providing a diverse perspective on the way...