Murray's salon job inspires female entrepreneurship
It all started when four women shared one dream: to run a salon while maintaining a balance between being working moms and cultivating an environment that was truly a joy to be a part of. This community would soon flourish with spirited employees, one of which is currently junior Lucy Murray.
After building up their client bases together at an Aveda concept salon in the Twin Cities, Bee Peterson, Melanie Stephenson, Sadie Varpness, and Andria Kroona cultivated their vision into reality. Over the course of a year, they dove into their creativity and took the leap, opening their first location in Cathedral Hill in August 2012.
Through the stylists' joint passions, Urban Village SalonSpa was born into a uniquely female-owned and operated establishment. Jump forward to 2021, when nine years later, Murray has joined the Urban Village team and had the opportunity to witness the owner's devotion to the salon that has shaped it into her workplace today.
Murray had been searching for a summer job when the puzzle pieces fell in place. "I discovered Urban Village through one of my friends, Ali Browne," Murray said. "She had been working there for a while and I mentioned that I needed a job, and she talked to the four women who own Urban Village and recommended me."
After Murray received the job offer in late August, she was happy to accept it and has been working at the salon ever since.
While Murray doesn't see herself working in cosmetology long term, she appreciates the environment of the salon and noted that her favorite thing about the job is "the freedom to be independent and catch up on all of the work at [her] own time since there isn't a specific time limit to each task."
Another perk for Murray is her ability to catch up on schoolwork in the break room if it's a slower night; a trick that helps her maintain a balance between school and work. Murray's typical tasks during a given shift include checking people in and out, keeping up on laundry, restocking shelves and the towel bar, and helping close for the night.
"
We love what we do in our business, and we love having our families. There is a deep understanding of wanting and needing all of these things to work symbiotically"
— Bee Peterson
Other aspects of Murray's job that she enjoys include a 40% employee discount on products sold at Urban Village and the fact that her shifts normally don't end too late throughout the week. Considering professional hair products can be quite pricey, Murray said she especially loves the ability to buy high-quality products from brands like Oribe, Intelligent Nutrients, and Davines to take care of her hair for a lower price.
As far as what goes on behind the scenes, Peterson pointed out that each Urban Village owner is fueled by a genuine joy for their jobs: "We love what we do in our business, and we love having our families. There is a deep understanding of wanting and needing all of these things to work symbiotically," she said.
Peterson emphasized that they support one another both professionally and personally, a dynamic that shines through in the business's culture.
As Urban Village continues to thrive and each owner develops individually as artists, they are driven to grow creatively through classes and workshops, and also draw inspiration from one another.
Peterson shared some advice for young women looking to start their businesses: "Do it. There are so many resources out there to help women fulfill the dream of owning a business. Do your homework and make a solid plan and be willing to work. All of these things combined equal an ability to own a business," she said.
Overall, Peterson, Stephenson, Varpness, and Kroona encourage those hoping to own a business to take a chance. "If it doesn't work out, you pick up the pieces and try again," Peterson said.
As employers, the four Urban Village owners shared that they are indirectly mentoring young aspiring entrepreneurs by setting up their staff for success and teaching them the skills to succeed, wherever they may end up one day.
Urban Village has two locations: Cathedral Hill and North Loop.
About the Contributor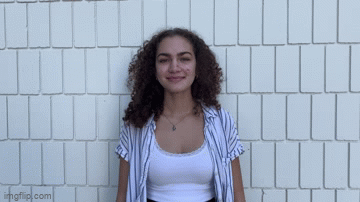 Clara McKoy, RubicOnline TV Producers
Clara McKoy (she/her) is in 10th grade and is one of the Rubicon TV Producers. Clara is a dancer and enjoys evening walks with her dog and trying new recipes....