[MOVIE REVIEW] To All the Boys: Always and Forever leaves audiences with ambiguous happily ever after
The To All the Boys I've Loved Before film trilogy, based on the book series by Jenny Han, has attracted young audiences since the first movie's release in 2018. To All the Boys: Always and Forever, the third and final movie in the fan-favorite film series, released on Netflix just in time for Valentine's Day. It's a sweet and emotional love story that's perfect for anyone in search of a new romantic movie.
The film follows beloved couple Lara Jean Covey (Lana Condor) and Peter Kavinsky (Noah Centineo) through their last year of high school. Now facing college decisions, Lara Jean and Peter struggle with what they should prioritize – their relationship or their education. They think the perfect plan is to attend Stanford together, but curveballs get thrown their way throughout the film, and they are forced to think about what they really want in their future.
Condor and Centineo's chemistry is yet again prominent in the third installment of this series. Their love and happiness around each other are real, and they act with ease. In any given scene they were in together, there was bound to be an adorable couple moment. Sure, sometimes they were cheesy, but they added to the film's charm.
Supporting characters like Lara Jean's sister, Kitty (Anna Cathcart) and best friend, Chris (Madeleine Arthur) also make the movie more fun and lighthearted. Both have a sense of humor that draws viewers to their characters immediately. They balance the more intimate, romantic side of the movie nicely, giving it a rom-com feel.
The film is not only set in the main characters' hometown of Portland but also in Seoul and New York City where some of the characters take school trips or vacations. The previous two films didn't have this kind of diversity in the setting, so it was refreshing to see that change throughout the movie, and it will keep audiences engaged for the full hour and fifty-five minutes.
The one downfall was that the plot was often predictable, like the other movies in the trilogy. The classic romance plotline of this film wasn't full of many surprises and yet was very enjoyable to watch, especially for those who have been following the ups and downs of Lara Jean and Peter's love story since the first movie. The film was also left somewhat open-ended, which was still a satisfying finish, but may not appeal to viewers who don't want to guess what happens next.
Overall, To All the Boys: Always and Forever is a well-crafted ending to Lara Jean and Peter's story. It was heartwarming to watch, and a great way to spend a relaxing evening. If you're looking for a teenage romance to lift your spirits, To All the Boys: Always and Forever is for you.
Rating: ★★★★
View Comments (1)
About the Contributor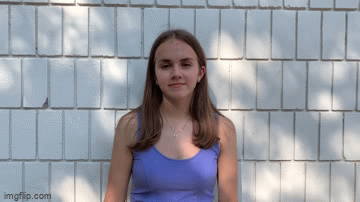 Eliana Mann, A&E Editor
Eliana Mann (she/her) is a sophomore and the A&E editor for RubicOnline. She loves to travel, and even lived in Australia for half a year when she...