[MOVIE REVIEW] Shyamalan falls short once again with Glass
"Glass" is M. Night Shyamalan's newest creation following his line of films "Split" and "Unbreakable." This superhero themed thriller is the culmination of Shyamalan's previous work but comes from a producer with a shaky track record. All in the same cinematic universe, David Dunn, Mr. Glass, and Kevin Wendell Crumb find each other in a mental hospital with a psychiatrist, Dr. Staple. Together, the three characters are left at the hands of Dr. Staple and her hypothesis about these "super-humans."
Shyamalan utilizes his knowledge from previous horror/thriller movies to create a film that keeps the audience tense and anxious. Countless scenes are paired with jarring sound effects and backdrops that provide an immersive experience. While Shyamalan's film "Glass" provokes the audience with clever cinematography and strong characters, he falls short once again by creating a film that lacks depth and continuity. The film drags on at some points and leaves the audience yearning for more action. Like Shyamalan's previous films, "Glass" shows evidence of clear filler scenes that could be removed or revised. These dry moments contribute to a shallow film that was so close to success.
While Shyamalan's film has slow moments, the acting from Bruce Willis, Samuel L. Jackson, and James McAvoy make up for this. Together the three leads share a chemistry that aids in creating a convincing story. McAvoy who plays the character Kevin Wendell Crumb does a fantastic job with the multiple personalities and steals the show with his talent. Willis and Jackson continue their relationship from "Unbreakable" and add a deeper context to the film with their charismatic acting together. These three lead actors help make up for Shyamalan's downfalls as a producer and in turn creating a film that leaves the audience feeling satisfied.
Rating: 3/5 stars
Leave a Comment
About the Writer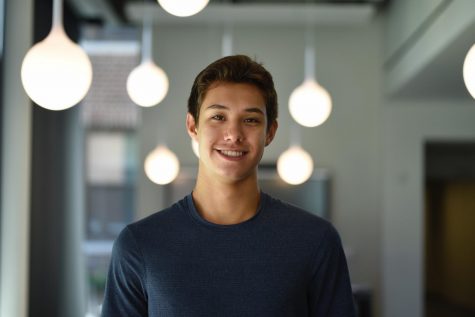 Koji Gutzmann, Arts & Entertainment Editor
Koji Gutzmann is the Arts and Entertainment editor for RubicOnline. This is his first on staff, however, he was previously a member of the Ibid yearbook....