[MORE TO ME]: Tietel anticipates the upcoming fishing season
With the weather warming up and the snow melting, more summer activities are accessible to the general public. Senior Riley Tietel has been anticipating the upcoming fishing season so he can enjoy some outdoor activities. Tietel began his fishing career when he was young and has enjoyed the activity ever since.
"When I was around ten I asked for a fishing rod for my birthday. My grandparents gave me one, and I fell in love with fishing after my first use," Tietel said.
The lakes, now boat accessible, are ready for fisherman to get outside, fish, and have a good time. Tietel specifically frequents lakes for fishing trips for those reasons.
"The ice-out date for most of the lakes happened over the weekend, so I can take my boat on the lake now. I try to get out three or four times a month or once a week because I have a great time," Tietel said.
One memory that stood out to him as he reflected on his fishing career was one of his largest catches with a friend.
"Last year I was fishing in a little pond out in Lakeville with a buddy of mine where I caught five-pound largemouth bass," Tietel said.
Throughout his time fishing, he pursued the idea of not fishing for anything except a good time. He applies this mentality every time he fishes on the many lakes of Minnesota.
About the Contributor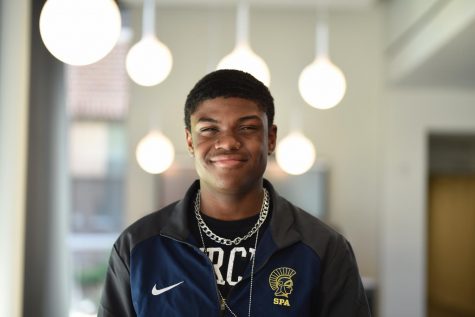 Tristan Hitchens-Brookins, Podcast Editor
Tristan Hitchens-Brookins is one of the members of the Interactive Storytelling Team at RubicOnline. This is his third year on staff. Tristan's philosophy...