[MORE TO ME] Ping pong sharpens Moore's skills
Students may know Ryan Moore as a three-sport varsity athlete or one of the soccer and basketball captains, but not many know about his interest in ping pong. Moore has been playing ping pong for a long time because he has easy access to a table. The sport has been intertwined in his life for years and as he reflected upon his time playing, he noted how it affects his life.
"I started playing ping pong at the end of middle school because I have a table in my basement," Moore said.
While convenience may have sparked his interest in ping pong, the boost to his skill in his other activities inspired him to continue practicing his craft. Ping pong keeps him mentally and physically ready for all his sports.
"It keeps me light on my feet and helps with soccer, basketball, and baseball," Moore said.
Ping pong not only enhances the actual playing of other sports, but it helps the team bonding aspect of varsity sports. Ping pong serves as an outlet for teams to let off steam and bring the team closer together
"I remember constantly beating Adam Holod and it's a fun way to bond with the team," Moore said.
"
It keeps me light on my feet and helps with soccer, basketball, and baseball."
— Ryan Moore
While ping pong may not be what Moore is most known for, he cherishes the activity and the time he spends playing just as much as the other sports he plays. Everyone has their "ping pong" — something that not many people know about, but an important part of their lives nonetheless. If the community wants to get closer, then they should learn more about the little things in each other's lives.
About the Contributor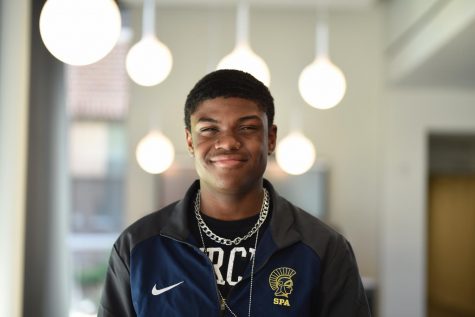 Tristan Hitchens-Brookins, Podcast Editor
Tristan Hitchens-Brookins is one of the members of the Interactive Storytelling Team at RubicOnline. This is his third year on staff. Tristan's philosophy...