More sexual violence education earlier would increase safety
Sexual violence is a big issue in the United States and throughout the rest of the world. But it doesn't just impact adults. According to K12 academics, 83% of girls and 78% of boys say they have been sexually harassed at school between grades 8 and 11. So basically, sexual violence and harassment are predominant issues within school communities, and SPA is not doing enough to address those issues.
It is agreeable that someone who has experienced sexual violence will need time and space to heal. However, SPA does not have such a space. Students can go see a counselor or attend a HerSpace meeting, but there is no place to talk exclusively with others who have experienced a similar event, such as a support group. SPA should have such a space for students to normalize talking about harassment and assault so they don't have to carry their experiences alone and work towards healing that feels supported by the community.
While it is clear that it is a vibrant and supportive community, SPA has taken few measures to directly try and prevent sexual assault from occurring within the school environment in the first place. However, according to RAINN, 13% of students are sexually assaulted or raped at school. Since experiencing sexual violence impacts one's ability to do well in school, it is crucial that SPA take measures to prevent it from happening in the first place, such as holding more conversations about it, putting in place a strict policy about it, starting consent and awareness training in 9th grade instead senior year.
Lastly, we need to talk about sexual violence more at school. Talking about such topics can be challenging, awkward, or even traumatic for some students. But talking about it will raise awareness and give off a clear message. This is not ok. Some people say that sexual violence isn't an appropriate school topic, but that's not true. Classrooms should talk about the issues facing the school and not sweep them under the rug because when this happens, the problem never gets solved.
As a community, we need to have more discussions about sexual violence, take active measures to prevent it, and create a healing space for those who have experienced it. Students can help by not tolerating sexual harassment and supporting those who have experienced it. Only when we have done this can we say that we have begun to address sexual violence within the SPA community and started the long-delayed healing process.
Leave a Comment
About the Contributor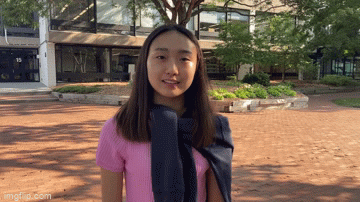 Elle Chen, co-Director of RubicOnline
Elle Chen (she/her) is a co-Director of RubicOnline. This is her fourth year on staff. Over the summer, Elle interned at NSPA to help plan journalism conventions,...