Modern Asia class takes Global Challenge 20/20
Students prepare to follow what our mission statement promises: they work to change the world by fixing a global issue for our local community. The senior elective class Modern Asian History, taught by Upper School history teacher Sushmita Hodges, participates in the Global Challenge 20/20 this year. Students started working on Oct. 10 for the challenge project.
The Global Challenge is an Internet based program where two or three schools across the globe work as a team to find a local solution to one of twenty global issues. The Modern Asian History class partners with Covington High School, a public school in Virginia as well as Jiangsu College for International Education in Nanjing, China. The Global Challenge 20/20 is run by the National Association of Independent Schools (NAIS) and hundreds of schools participate in the program every year. The 20 possible issues come from the book High Noon: 20 Global Problems, 20 Years to Solve Them by J.F. Rischard.
The Modern Asia class' issues are peacekeeping, conflict prevention, and combating terrorism.
"The three schools [in our team] look at the issue through different lenses," Hodges said. The modern Asia class examines conflict in a historical context in places including India and China, while the Covington High English class looks at literature and art as a means for peacekeeping. Jiangsu College for International Education looks at UN's role for keeping peace, preventing conflict, and combating terrorism.
The class will be taking the following steps to solve their issue: identifying the problem, responding to conflict, finding relevant articles, problem solving, creating a visual narrative, and making a simulation to share with the two other partner schools.
The class started their work by connecting to the SPA community: "We did the peace sign here, on International Peace Day, that was kind of part of [Global Challenge 20/20] as well," Hodges said.
Students in all three participating schools made peace flags; each designed a square that depicts conflict causes and/or symbolizes peace. "Making the flags was a great time. I spent a lot of time working on mine," senior Marcus Alburez Meyers said. The squares will be photographed and sent as attachments to the teacher in the school in China, then all the squares will be arranged in a virtual quilt.
Hodges participated in the Global Challenge 20/20 with past classes twice before, looking at the issues of worldwide education and global poverty. In previous collaborations, SPA partnered with schools in India.
Leave a Comment
About the Contributor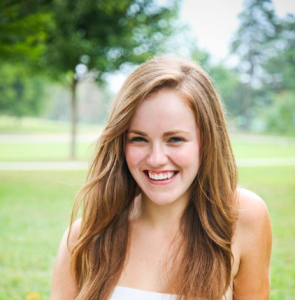 Katrina Hilton, Sports Editor
Senior Katrina Hilton is the 2013-14 sports editor for the Rubicon. Katrina participates in cross country, Nordic skiing, track, Students Against Destructive...