Missed Art-a-Whirl? Here's a summary and guide for next year
Art-a-Whirl is one of the most well-attended events held in Northeast Minneapolis. It is, according to the North East Minneapolis Arts Association (NEMAA), the largest annual open-studio art tour in the country. This year, it's 23rd, it ran from May 19-21, and was the second year that I attended it. Part of Art-a-Whirl's attractions include live music, food trucks, breweries and a plethora of different art forms scattered throughout Northeast Minneapolis. But, I mostly enjoy touring the open studios and looking at art. Due to Art-a-Whirl's massive size, both in physical location and in amount of participants, and the relatively amorphous structure, Art-a-Whirl can be difficult to navigate to someone who has never before gone. This year I spent an afternoon touring three of the most popular studio buildings in Northeast.
The first building I went in to was the Architectural Antiques building and was comparatively small, with only  a few of the studios open. The actual Architectural Antiques studio was closed for the day.
The next building I went to was the Q. Arma building. It had roughly the same amount of artists, and most of the art was being displayed on the walls of the hallways. Since this was the last day of Art-a-Whirl, there wasn't very many people in the building and it was fairly quiet.
One of the largest and most popular buildings is the Northrup King building (1500 Jackson St NE, Minneapolis). A former factory, this building houses hundreds of artists from painters and photographers to jewelers and carpenters. This was the final building I went to (see the video above for a quick tour) see.
The 2019 dates are yet to be set, but bookmark the event site and plan to attend mid-May 2019.
About the Contributors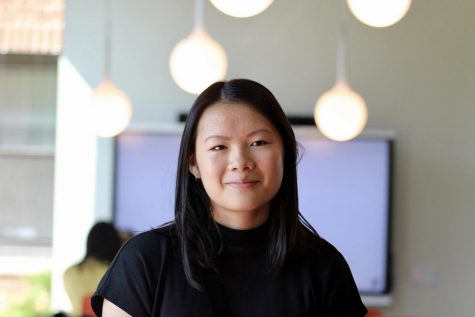 Kat St. Martin-Norburg, Opinions Editor
Kat St. Martin-Norburg is a senior and is excited for her third year on staff. This year she is the Opinions Editor and looks forward to taking the Opinions...