Math meets involve food, formulas, and finishing at the top
While many students know the basic rules to competitions such as sports and debate, most would have no idea what goes on at a math team competition. Junior math team member Neerka Thakkar explains what a typical meet is like for the successful St. Paul Academy and Summit School math team.
When traveling to the location of the meet, the team goes over formulas and solutions one last time. "Once we get to the school, we continue studying together and eat food," Thakkar said, adding that cookies are always available for the members to munch on.
The first portion of the meet is the four individual events: Algebra Topics, Geometry, Trigonometry/Other Topics and Precalculus Topics. Everyone on the team participates in two of these 12 minute events, which consist of four problems worth a total of seven points. "As there are eight people on the scoring team, four people do each event," she said.
Next up is the team event, in which the whole scoring team works on together in an individual classroom. "The team event is 20 minutes long and consists of six problems we can work on together," Thakker said. This event is scored out of 24 points.
After both events are completed, all the points from the individual and team events are added up. Whichever team earned the most points wins the meet.
SPA's team finished in the top three in all of their five meets, including two first place finishes. The state tournament will be held on Mar. 10 at South St. Paul High School.
Look out for the News story about math team in the upcoming March issue. 
Leave a Comment
About the Contributors
Hannah Johnson, Editor in Chief


Hannah Johnson is a senior at St. Paul Academy and Summit School. She is the Editor in Chief for the 2013-2014 school year. This is her third...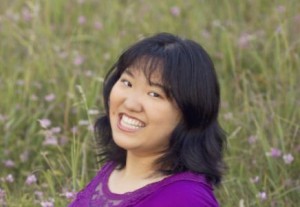 Lucy Li, Online Editor in Chief and Print Managing Editor
Lucy is a senior at St. Paul Academy and Summit School. Previously Cover Story Editor last year and SciTech Editor the year before, she is now Online...