[MAKEUP REVIEW] Glossier Play disappoints with sheer colors and microplastics
Glossier is a brand that carries a line of makeup and skin care, both designed to create a healthy complexion and a natural glow to fit their "no-makeup-makeup" aesthetic. Their motto: "skin first, makeup second, smile always." Glossier has stayed within their comfort zone with each new product; however, they have branched out with the new release of their sister brand, Glossier Play. The new Playground line includes four products — Colorslide gel-pencil eyeliner, Niteshine highlighter, Glitter Gelée eyeshadow, and Vinylic Lip lacquer — all available in a multitude of bright colors. Glossier Play's vast new range of saturated shades and dense glitters promises to grab the image of the clean-faced, dewy-skinned Glossier girl and throw her out the window. By rebranding themselves in this way, Glossier is taking a bold risk to enhance their target audience with these new products.
Glitter Gelée
The Glitter Gelée is a 3-gram pot of chunky glitter in a transparent gel base, priced at $14. The quality of the product is what is expected from such a high-quality brand; it's buildable and dries down well. It is difficult to remove with makeup remover, despite the brand claiming the opposite, and it is essentially impossible to properly apply without purchasing tools for application, further hiking up the price. It was appalling to learn that the second main ingredient in the Glitter Gelée is Polyethylene terephthalate, or PET, the same stuff plastic bottles are made of. It's estimated that around three percent of global annual plastic waste enters the oceans each year, approximately 8 million tons in total. To put this into retrospective, most non biodegradable plastics that end in the Pacific Ocean most likely get pulled around by a series of currents until it is deposited in the massive (1.6 million square kilometers) island of waste accumulating in the North Pacific. Regardless of how I felt about the application of this glitter product before reading the ingredients, it would be very hard to repurchase this item with a clean conscience knowing that the microplastics would most likely get ingested by marine life. It is surprising that Glossier, a multimillion company that brands itself as progressive and eco-friendly, would value whether their plastics were biodegradable or not. Glossier should utilize its large platform by producing eco-friendly products and consider the health of the environment.
Vinylic Lip Lacquer
Personally, I was expecting more bold and dramatic colors than what their preceding lip-products have provided. While the colors are beautiful, the product was way too sheer to be considered a "lip vinyl" and has the same sheen as a decent chapstick. While this is not much of an issue because this formula is similar to what Glossier customers would generally enjoy, receiving this product was extremely underwhelming, considering what the promotional images were suggesting. It would be better to advertise this as a sheer lipstick so that the customers' expectations could be better aligned with what they receive.
Colorslide
These eyeliners and their multitude of vivid colors were what I was highly anticipating the most from this line, so I really wanted to like them. They apply easily, are very smooth, and the colors are just as vibrant as they are in the images, but the product creases all over your eyelid in the span of an hour or two. Using a setting spray or an eyelid primer doesn't help with the problem, so it was very disappointing.
This is the only product from the line that impressed me. It blends into the skin nicely and gives you the 'I drink 8 glasses of water a day and eat my vegetables' natural glow. Since it is very light and natural on the skin, it will most likely suit all skin-types. This highlighter is an upgraded version of their past hit product "Haloscope" with a few improvements; it's less oily and has more concentrated pigment. The main ingredient is Isododecane, a water-insoluble colorless fluid that is often used in skincare products. Its non-polarity helps prevent the evaporation of water from the skin. Niteshine is of high quality and worth the high price (if you care about the skincare advantages).
This piece was originally published in the April 2019 print edition of The Rubicon.
Leave a Comment
About the Contributor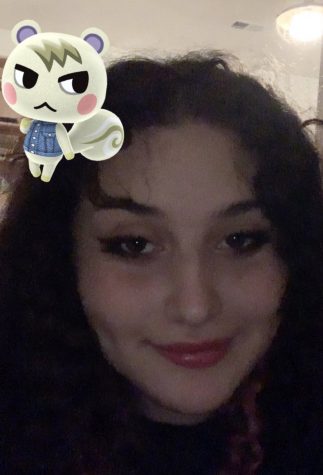 Lara Cayci, Opinion Editor
Lara Cayci has been on the RubicOnline staff for three years, working as a Staff Writer, co-Opinion Editor and Illustrator. While staying home during the...