Looking forward into fashion: here are our predicted trends for 2021
As the new year begins to take foot, there are many old trends from 2020 that are going to get out of style while previously disliked trends will become popular.
The end of 2020 is upon us, and that means it's time for change. The past year has been filled with long weeks stuck at home, zoom classes and meetings, and loneliness. However, change may come with the beginning of this new year. As the vaccine continues to be administered to people, a future consisting of a new wardrobe may be possible. As the new year begins to take foot, there are many old trends from 2020 that are going to get out of style while previously disliked trends will become popular. This list below will showcase our predictions for what will come in the following year.
In style:
Built in g string
As some y2k and late 90s fashion trends are having a strong resurgence as we enter the new 20s, G-strings are one trend that will have a comeback, in the form of built in G-strings. Icons like Paris Hilton have been seen wearing this style back in the day, and many people look back on that fad, but G-strings are coming back. While they aren't the same as they have been in the past as they used to genuinely just allow their G-strings to be visible, the silhouette is coming back into style. They've already been shown strong promises from many designers like Givenchy, LaQuan Smith, and Versace; they've demonstrated examples of built in G-strings in both dresses and pants on the S/S 21 runways.
Corsets
Corsets were a common form of bustier back in the 19th century, and with the creation of bras, they lost their necessity in everyday use. However, this means that corsets were only briefly used as back support and weren't very popular. Because of the popularity of Netflix show Bridgerton, older clothing styles have quickly become mainstream, and the accessory is growing in use. People can be seen donning a corset on the outside of their clothes as a makeshift belt, completely reutilizing the piece. "I think wearing corsets over your clothes can completely change an outfit," said Junior Ellie Dawson Moore. With the mainstream resurgence of alternative fashion, many people will continue to wear different types of bustier on top of their clothes, including corsets.
Deconstructed clothes
Deconstruction is coming back as a clothing style in the next year as themes of social justice and dismantling are coming back into fashion. Fashion is difficult to associate with philosophy because of fashion's tendency towards triviality, aesthetic play, commoditized and robbed of significance. However, destroying the contexts that have defined the fashion industry are getting popularized in many ways, (some other examples being supporting small businesses and the standard of the homogenous supermodel body changing). Many designers have shown their inspiration towards deconstructed clothes on Pre-Fall 21 runways, like with Victoria Beckham, Nina Ricci, and sulvam.
Out of style:
Neon green
Many aspects of 80s fashion have gotten revived in the past couple years, like scrunchies and retro revivalization, but one popular one was the resurgence of bright colors and neons. In 2020, neon green in particular was popularized, most notably by singer Billie Eilish donning fully neon green outfits. Many people also started wearing the neon color with accent pieces, but this trend got old fast as many popular department stores hopped on it and immediately made the color look cheap, commercialized, and overused. "I was predicting that this color would g out of fashion quickly, to be honest," said Senior Aman Rahman. "It's so intense." While it may continue being in the casual wearer's closet, the vibrant color has definitely aged and represents the specific period in fashion history that is 2019-2020. It has not been seen in many S/S 21 runway shows, and will probably be less present in the fashion scene in the following year.
Bucket hats
Bucket hats always were practical pieces of clothing and had roots stemming from the Vietnam War, the bucket hat has made its way through the fashion scene. Starting with silly beach styles and for fishing, they quickly grew to be mainstream when celebrities—Billie Eilish, Diplo, and Meryl Streep—began donning the accessible hat, as well as being seen on the spring/summer shows of Bode, Kate Spade and Anna Sui. These were very popular for a short while during the summer of quarantine (easiest to cover uncut hair with a large hat), meaning that the style easily aged. The hat will be less popular in 2021, but as many trends do, this one will probably come back at some point as its longevity is very consistent—this hat was also popular in the late 90s and managed to come back, so it will definitely come back again. Now is just not the time, since its popularity seems to be fizzling out by the end of 2020.
Leave a Comment
About the Contributor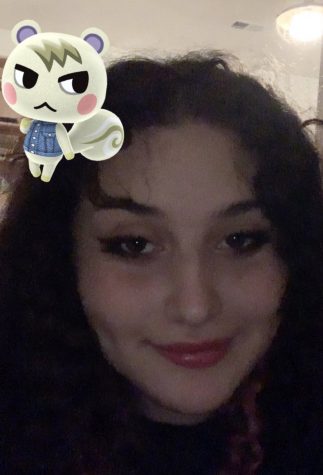 Lara Cayci, Opinion Editor
Lara Cayci has been on the RubicOnline staff for three years, working as a Staff Writer, co-Opinion Editor and Illustrator. While staying home during the...