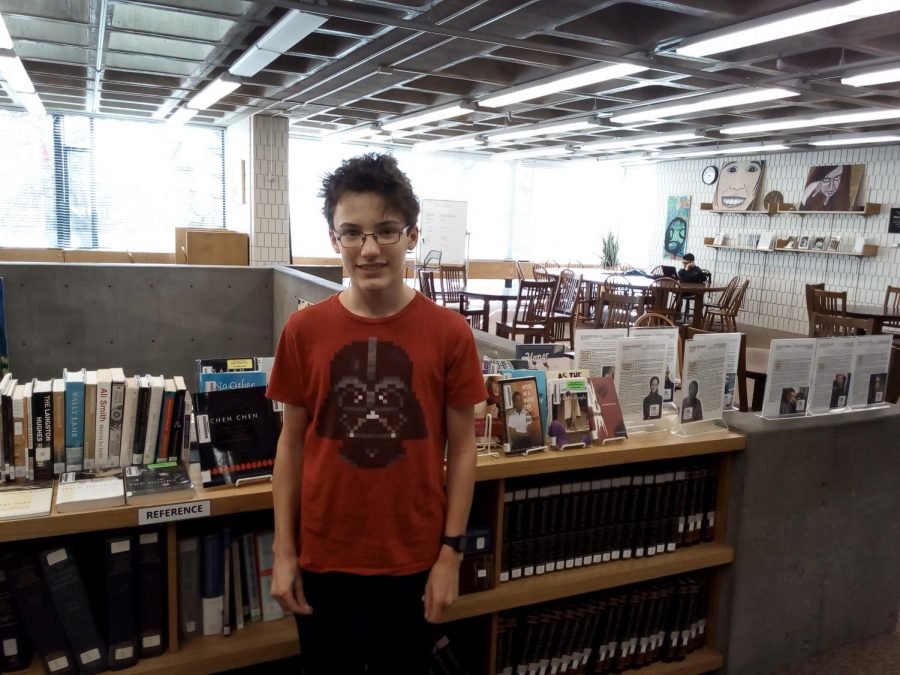 Sam Hanson
October was LGBTQ+ history month. Though students may associate this month with school events such as "national Love Your Body day" and activities from the Gender and Sexuality Awareness club (GSA), an often unnoticed aspect of this month is the books featured in the library. These books highlight LGBTQ+ authors and topics that are typically outside mainstream literature.
The library has a longstanding tradition of introducing new genres and perspectives to students. "As long as I've been here, we've done a lot of cultural heritage month, so at least seven years," said Randolph campus librarian Kate Brooks. The shelf includes a wide variety of fiction, essays, and biography ranging from young adult to well-known classics, such as James Baldwin's Notes of a Native Son.
With the growth of the LGBTQ+ genre aimed at younger audiences, it is easy to assume that writing about LGBTQ+ topics is a new phenomenon. The variety in the book display turns this assumption on its head. "Not only do you have [LGBTQ+] stories that are there, they are from a wide variety of gender identities, sexual orientation identities, cultural identities," said Brooks.
The library's celebration of LGBTQ+ history and literature also inspires students who wish to branch out and read books with perspectives out of the mainstream. "I've been trying to read books in different genres, not just exclusively fiction," said sophomore Raffi Barocas. School libraries have not always encouraged such a mindset. "Certainly, when I was in high school I don't remember ever seeing any of that kind of thing available," said Brooks.
Most important, the books on display seek to fill in the missing LGBTQ+ voices in the shelves of our library. "I think it's cool that this school has given us this opportunity, and setting aside and encouraging this [LGBTQ+] genre," said Barocas.