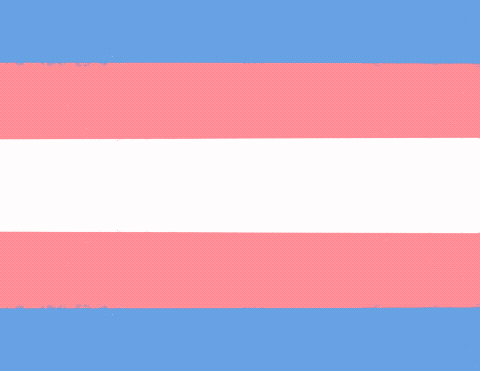 Mimi Huelster
In the past month, 28 states, including Minnesota, have introduced one or more bills targeting the rights of transgender people. These bills have covered everything specific to the needs of trans individuals, from access to gender-affirming healthcare to inclusion in activities like sports.
19 out of the 28 states involved have proposed anti-trans bills specific to children's sports, namely targeting transgender girls under the guise of "protecting women's rights." Republican lawmakers across America have used a twisted and misguided argument that trans girls's naturally high levels of testosterone would create an unfair environment for cisgender girls. This reasoning is entirely false.
While it is true that trans girls and women have higher levels of testosterone without intervention like HRT, many cis women experience high levels of testosterone, too. In fact, track athlete Caster Semenya was barred in 2019 from competing as a woman due to her naturally-occuring high testosterone, leaving the question: Where do we draw the gender line in sports?
"The gender studies folks have spent the last 20 years deconstructing sex and all of a sudden they're facing an institution with an entirely opposite story," said Duke law professor Doriane Lambelet Coleman. "We have to ask, 'Is respecting gender identity more important or is seeing female bodies on the podium more important?'"
Furthermore, while transgender athletes do have differences in biology to their cisgender counterparts, there has been no scientific evidence thus far to indicate that trans athletes have an inherent advantage. Says a 2017 study on the subject:
"Currently, there is no direct or consistent research suggesting transgender female individuals (or male individuals) have an athletic advantage at any stage of their transition (e.g. cross-sex hormones, gender-confirming surgery) and, therefore, competitive sport policies that place restrictions on transgender people need to be considered and potentially revised."
While the debate around sex vs. gender equality in sports is ongoing, there is no reflection of the discussion in any of the 19 states's bills, leaving an open sore of ulterior motive: the purpose of these laws are not to make playing fair for all parties, but to discriminate against transgender people, namely transgender children. To be a trans child means to undergo life-changing experiences during a time in one's life that is already filled with change. Like many children, sports may be a trans kid's only refuge from an otherwise tumultuous world.
While targeting transgender people of any age is already cruel, to target children is downright sadistic. Trans kids are kids. Kids who are just trying to have normal childhoods. Kids who just want to play sports. Kids who just want to be kids.
These laws achieve nothing but harming those most vulnerable. They do not "defend women's rights" — I mean, how could they if they're attacking trans women? They are not "creating a more equal playing field." They are achieving the complete opposite. Let trans kids play.