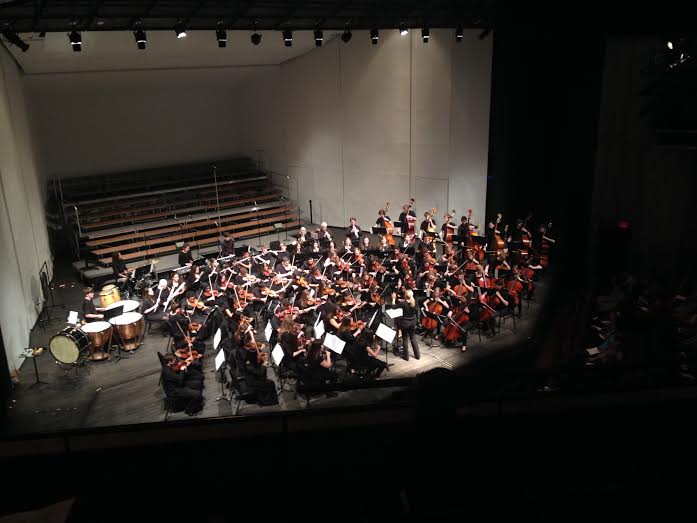 Nina Zietlow
A myriad of classical pieces came together to create a smooth performance at St. Paul Academy and Summit Schools spring music concert on April 4 2015. The first half of the performance opened with the woodwinds ensemble and continued with choir performance from the Summit Singers, Academy Choral, and the Community Choral. The groups sang a wide range of piece including Elijah Rock by Moses Hogan, Africa by Toto, and Hymn to the Eternal Flame by Stephen Paulus. The second half highlighted the orchestra which performed pieces from Carmen and Lord of the Dance.
"I was pretty nervous about how it would all sound because there were so many different components to the concert," sophomore Barbara Bathke said.
With one of the largest choirs in the history of SPA, it took consistent focus during rehearsals to perfect all of the pieces but the hard work paid off.
"The last piece for example, had the orchestra, Summit Singers, Academy Chorale, and the Community Chorale. But I think in the end it all went really well and sounded great," Bathke said.